Classroom to Careers: Alyssa Henderson
Author: tbrow | Image: tbrow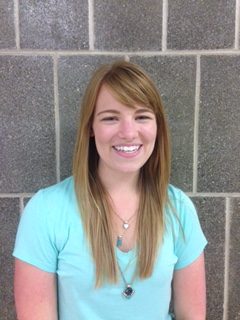 **Alyssa Henderson**
Senior in Psychology and Economics
Interned with Ovative/group
**Immersed in Campus Involvement**
Alyssa Henderson began looking at Iowa State because of its neuroscience degree. Upon further research she came to find out that it was only offered as graduate program. Her passion of Iowa State athletics and the affordable tuition convinced her to apply; however, it was the beautiful campus which affirmed she had made the right decision of coming to Iowa State. Her time spent here has been packed with campus involvement and leadership positions.
"I've tried to get involved and take advantage of as many opportunities as possible that may not be as available at smaller universities," said Alyssa. "Originally aiming for a mid-size school, I was a little worried about jumping into such a large university. However, the layout of the campus and the organizations I've immersed myself in really have helped to size down such a large student population."
Alyssa's current involvements include Phi Beta Chi Sorority President, University Honors Program, Dance Marathon 2017 Public Relations Committee, DubH, IDL Research Assistant (Psych Dept.), National Society of Leadership and Success – the list goes on even longer when you add on previous involvements.
**Challenges on the Job**
Alyssa was one of several interns at Ovative/group – a young marketing company that is quickly growing. One of Alyssa's biggest initial challenges was entering an industry she knew nothing about. However, through onboarding sessions, certification training, and discussing projects with experienced employees she was able to come out of the summer with a wealth of knowledge about digital marketing.
"From a day to day basis, my biggest challenge was project management," said Alyssa. "I maintained a task list with up to ten projects at a time that I had to constantly review and prioritize while communicating my projects between both of my managers."
**A Rewarding Experience**
Alyssa had a unique role in working with both the Talent Operations team and the Office Manager which no intern had done before. It was rewarding to be in a brand new role with a developing team of three people in a quickly growing company.
"Having my opinion and contributions valued in such a developing part of the organization was really exciting," said Alyssa. "It's fun to think that the projects I worked so hard on are now being utilized in their new hire process."
Iowa State prepared her for this experience through the massive project management she needed to do to balance her schoolwork and extracurricular responsibilities.
"The professional communication I've mastered through communicating with professors, university staff, and sorority national executive council paid off in the confidence my manager had in me to take on projects independently that involved direct contact with vendors," said Alyssa.