Classroom to Careers: LAS 203X Student Highlight – Sierra Stalians
Author: tbrow | Image: tbrow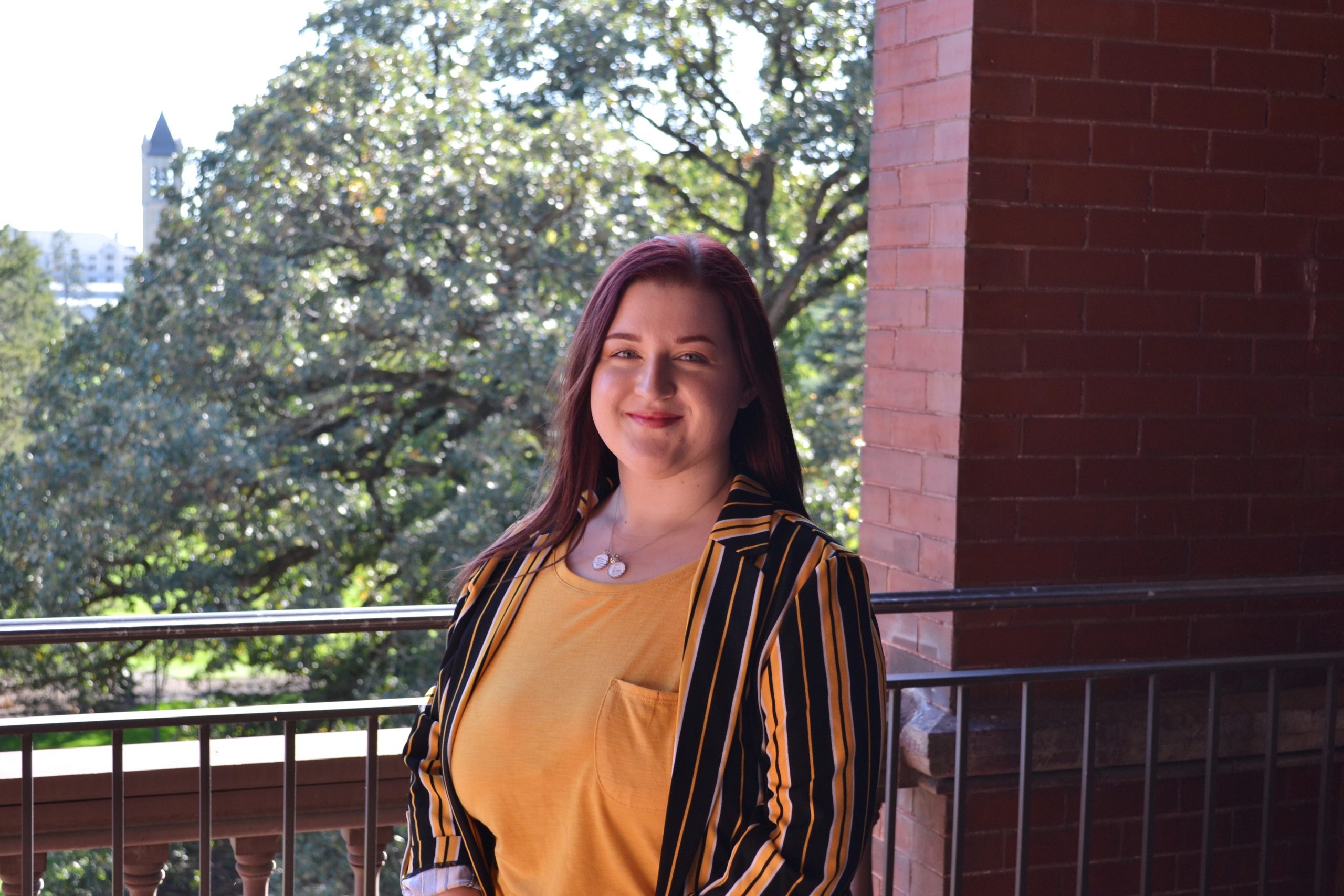 Name: Sierra Stalians
Major: Political Science and Women's and Gender Studies
Graduation: December 2019
After jumping between majors, Sierra Stalians, a senior in Political Science and Women's and Gender Studies, found her career passion in political science. She was struggling to find her footing right away, and then she heard about LAS 203X!
"I did not know about where this path could take me. When I heard about LAS 203X I thought it would be the perfect place to hone my professional skills and also provide me with tools and resources to figure out what I could do within my field," said Sierra. 
LAS 203X is a one-credit, eight-week course that provides students with knowledge on foundational career-related topics such as resume writing, interviewing, negotiating offers, and other career-related topics.
"LAS 203X provided me with the surplus of resources and tools for success," said Sierra. "Through group activities, peer reviews, and extensive comments from our amazing instructor…I was able to hone my skills to fit a variety of job/internship experiences."
One of Sierra's biggest takeaways was being confident in your skills, achievements, and experiences.
"Nobody knows me better than me, and I have to have that mentality when going into interviews or trying new things… I know how to sell myself and my abilities," said Sierra. 
She also learned the importance of properly preparing for interviews, such as doing mock interviews or just reviewing what you want to say.
"Practicing for interviews might sound silly but going over your skills and experiences and figuring out what you want to say when the interviewer asks about them will reduce interview anxiety significantly," said Sierra.
If you are even thinking about taking the class, Sierra says to do it! Even if you know exactly what you want to do, or if you have no idea, she said it is guaranteed to benefit you.
After graduation Sierra plans to attend graduate school and eventually pursue her Ph.D. She would love to work for the United Nations to promote gender equality and empower women and girls all across the world. 
If you want to learn more about LAS 203X, check out our website! Registration is now open for the 2nd half of the fall semester, and the spring semester.