Classroom to Careers: Career Fair Spotlight – Johnny Murphy
Author: tbrow | Image: tbrow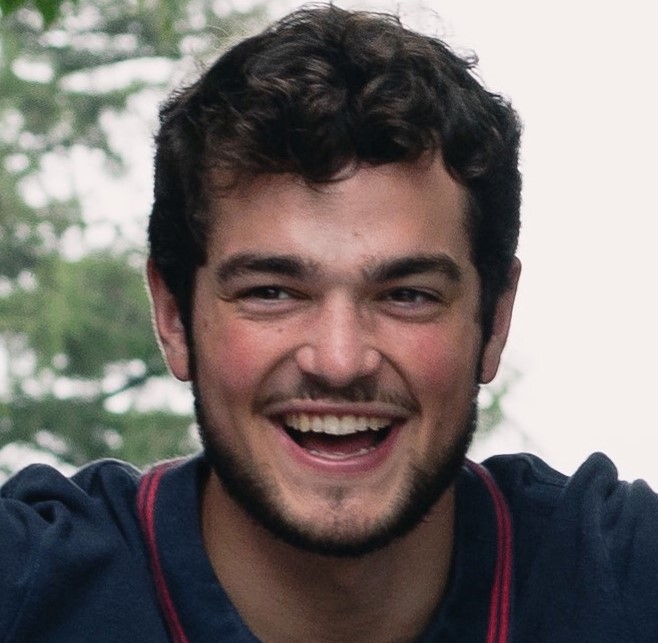 Name: Johnny Murphy
Major: Speech Communications 
Graduation: May 2020
Company: Brooksource 
Johnny Murphy, a senior studying Speech Communications, didn't quite know where his major would take him after graduation.
"I never knew how my major would play into my job after graduation, but by not creating a small area that I needed to find employment in I opened myself up to many jobs," said Johnny.
After much time and preparation, Johnny landed a full-time job from attending the Fall 2019 Career Fair. Starting in May, he will begin his role as an IT Staffing Recruiter at Brooksource, where he will build up relationships and help match IT specialists with companies that are a good fit for them.
How did Johnny find such success at the Career Fair? By not ruling any option out, and making sure he was prepared.
"Any company can be your company, every company is looking for a wide range of people," said Johnny. "If there is a company that seems interesting go up and say hi. That one word hi can lead to some amazing opportunities."
To be successful going up to these companies, Johnny made sure he was prepared. He reviewed his resume and prepared experiences to share with employers. Doing this allowed him to provide tangible skillsets, making him a memorable candidate.  
Once he was able to make that lasting impression at the Career Fair, Johnny was then asked to come back the next day for an information session with the organization, and later that week an in-person interview on campus. He originally applied for an opening at the Milwaukee branch, but that position filled after his interview. Keeping that open mindset, he interviewed in Minneapolis, which is where he got his full-time offer.
It's no secret that the job hunt can turn into a stressful experience. Johnny's advice to get through it? Celebrate those small wins.
"I found it important to find small victories to motivate me through what can be a discouraging process. For example to get an interview is already a win. You have passed the first resume review," said Johnny.
Are you still looking for that full-time job or summer internship? Make sure to mark your calendars for the Spring People to People and Business, Industry, and Technology Career Fairs. Stop by Career Services so we can help – set up an advising appointment through CyHire TODAY.
For more information about LAS Career Services, check out our webpage at https://careers.las.iastate.edu/find-a-job/career-fairs/career-fair-resources/