Classroom to Careers: Internship Spotlight – Reese Manternach
Author: tbrow | Image: tbrow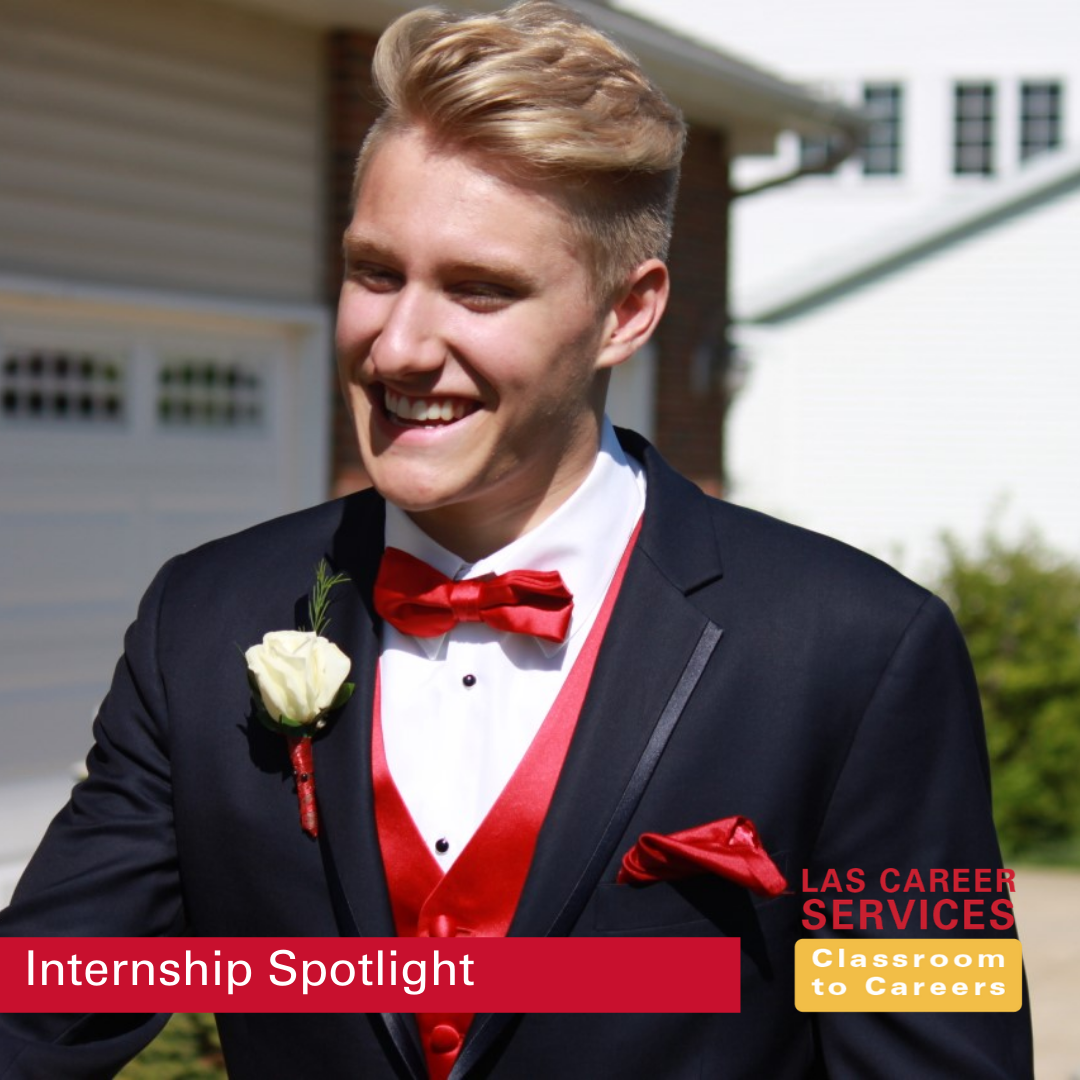 Name: Reese Manternach
Major(s): Statistics and Economics
Year: Rising Sophomore
Internship Job Title: Quality Assurance Intern
Internship Employer: Collins Aerospace
Networking has always been an important part of professional development and the job search process. For sophomore Reese Manternach, networking helped lead him to his internship with Collins Aerospace this summer.
Collins Aerospace specializes in aviation production. This global company works closely with its customers in a wide range of industries including business, commercial, military and defense, helicopters and more. Reese is a part of the Quality Assurance team and works on improving production.
"I am working with a small team of quality and lean members to reduce product defects that leave the facility undetected. This includes a lot of data analysis and spreadsheet work in excel. Our quality improvement project will be presented to the board at the end of the summer."
Reese found his internship after talking to one of his neighbors back home. Once he heard about the internship opportunity he went to CyHire to apply for the position. He got an interview and later an offer to be a part of the team.
Although Reese is experiencing his internship in a different way than he imagined he is still finding ways to connect with his coworkers.
"I've enjoyed finding new ways to adapt and remain social via virtual meetings given the pandemic situation. This includes almost daily meetings with my manager and new connections with interns that live all across the country"
The best piece of advice that Reese can give other students seeking internship opportunities is to continue to apply to internships and build your network.
"Apply, Apply, Apply! A job will not be given to you in life and making new connections are a crucial ingredient to success."
Blog composed by Kerrigan Urbi.