Classroom to Careers: Internship Spotlight: Ashlan Simpson
Author: tbrow | Image: tbrow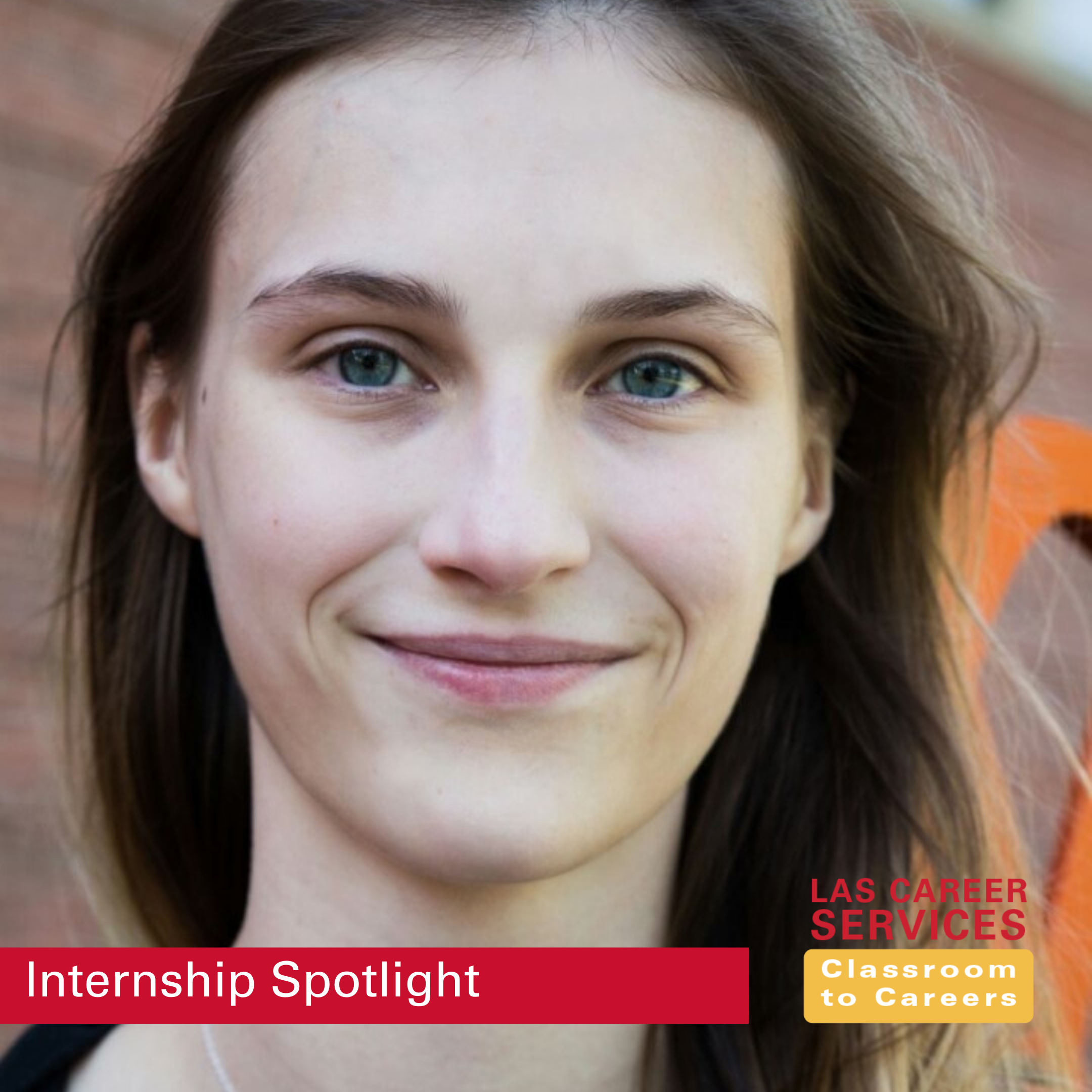 Name: Ashlan Simpson
Major: Statistics and Economics with a minor in Data Science
Year: Sophomore
Internship Job Title: Data Research Analyst & Special Interests Groups Researcher
Internship Employer: Kingland & Votesmart
Sophomore Ashlan Simpson has been keeping busy this summer with two internships. Majoring in both Statistics and Economics, Ashlan is a Data Research Analyst for Kingland Systems and a Special Interests Groups Researcher for Votesmart.
Kingland Systems is a software company that serves clients all over the globe in many different industries including, banking, retail, insurance and more.
Votesmart provides citizens with detailed, accessible and unbiased information on political figures. From voting records and public statements to interest group ratings, Votesmart ensures that voters are provided with all the information they need to make informed decisions.
With the help of LAS career services, her academic advisor, Dawn Walkers-Chalmer, and the Fall career fair, Ashlan was able to find and secure both of her internship opportunities.
"Aside from Dawn pointing me towards companies that had exactly the kind of internship I was looking for, I also got help on my resume. I had a solid idea but there were aspects I didn't consider that LAS career services did."
Both of Ashlan's internships are allowing her to gain and utilize new skills that she will be able to continue to apply in the classroom and future careers. Specifically, Votesmart has pushed her to gain confidence in her Excel skills as she creates reports.
"For Votesmart, I research Special Interest Groups (SIGS) and compile their endorsements and ratings for political candidates. I then format the data if needed and work on uploading it to our website for voters to look at. I felt like the experience I gained on Excel was something that would help the rest of my life and I could be proud of my new skills."
Ashlan offers some advice to others who are seeking internships. She focuses on when to begin your search and how to build your resume as best you can.
"Start looking for opportunities early because it will pay off, build up your resume every chance you get and finally, a job that pays less but has more experience can be invaluable in the long run."
Blog composed by Kerrigan Urbi.