Meet Tessa! Career Education Coordinator and LAS 203 Instructor – Welcome!
Author: tbrow | Image: tbrow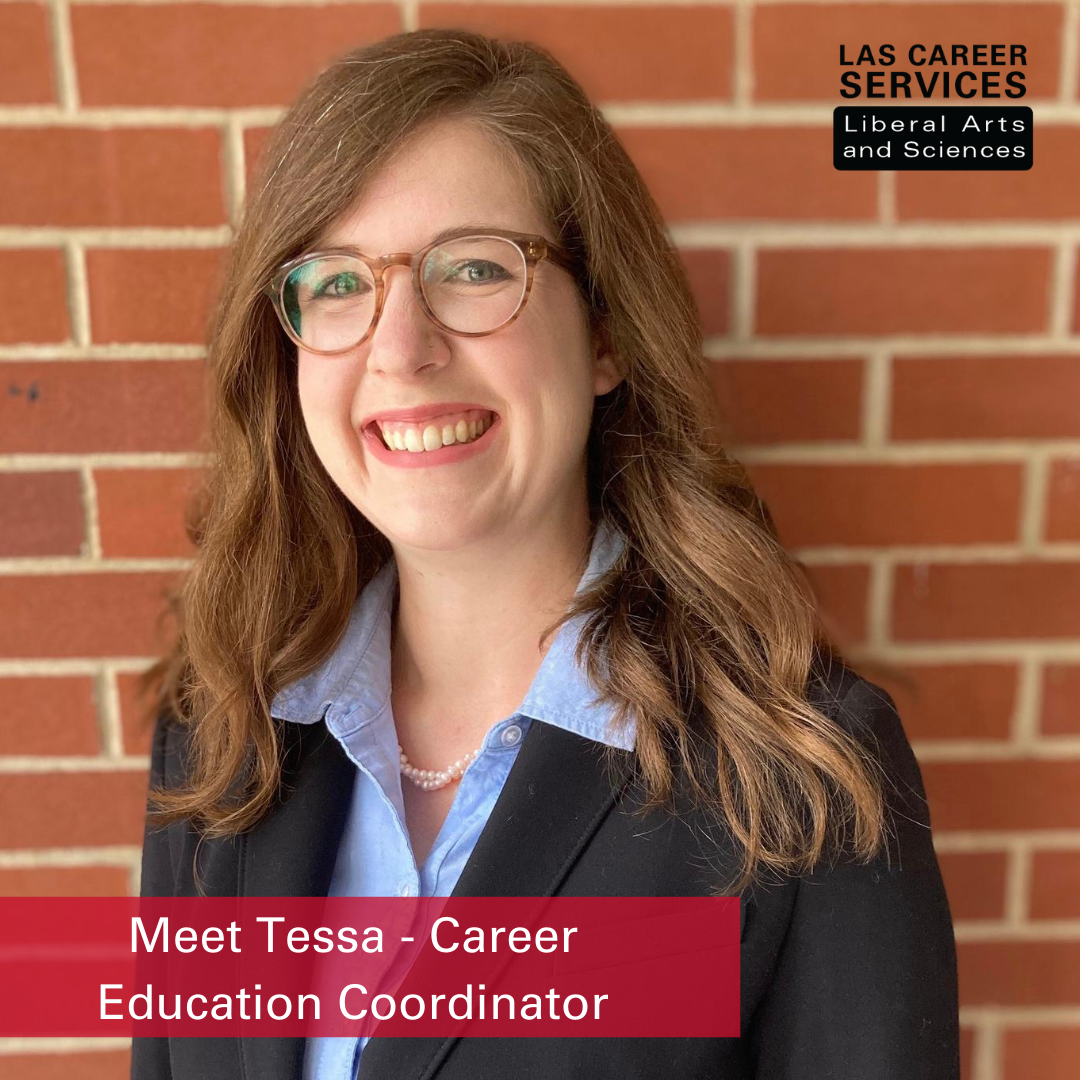 As we welcome the new academic year, here at LAS Career Services we are also welcoming a
new team member. Meet Tessa Brow, Career Education Coordinator and LAS 203 Instructor.
Tessa is from Council Bluffs, IA and is an Iowa State Alum! She got her undergraduate degree in
Math and English with a minor in Women's Studies and then continued on to get her Masters
degree in Student Affairs in Higher Education.
One thing that Tessa enjoys to do in her free time is watch TV and movies. Her favorites being
Jane the Virgin and Pride & Prejudice. She is also a big fan of Harry Potter and would love to
spend some time inside that world.
" I would love to live in the magical world of Harry Potter. I'm a huge Harry Potter nerd and
generally love reading fantasy so I think it would be so cool to be able to do magic!"
Tessa is also an avid traveler. Taking annual vacations with her family to the Boundary Waters
Canoe Area wilderness (on the Minnesota/Canada border). One of her goals in life is to travel to
every continent.
" I'd love to travel to every continent… except maybe not Antarctica. So far I've been to North
America, Europe, and Asia."
As Career Education Coordinator, Tessa is our instructor for our 8-week course LAS 203. LAS
203 is a course designed to prepare students for their professional future. It focuses on topics
such as resumes and cover letters, job and internship searches, salary/offer negotiations and
much more.
"I'm most excited for the unit on transferable skills learned in LAS. I'm very passionate about
debunking the myth that LAS majors don't prepare students for the world of work. Critical
thinking (i.e., the ability to work with ambiguity/evolving data, find insights and patterns,
synthesize insights to make complex decisions, understand differing perspectives, and
persuasively communicate) is hugely valuable in the world of work and in life. And LAS is great
at teaching critical thinking!"
There are many reasons to take LAS 203, and many different majors and students that take LAS
203. Here is what Tessa has to say about why you should enroll.
"Students should take LAS 203 because it is support and accountability to proactively plan for
your post-college career. From personal branding to salary negotiations we cover the whole
process of securing an internship and/or job so you can turn your skills into a salary. And, it's a
fun, interactive learning environment where you can learn from/with your peers and me!"
There is still time to sign up for this semester's course. Don't miss your chance to strengthen
your professional skills and prepare for your future. Register for LAS 203 TODAY!
Blog by Kerrigan Urbi – LAS Career Services Student Communications Specialist