Why you Should Join LAS Connect Right Now!
Author: tbrow | Image: tbrow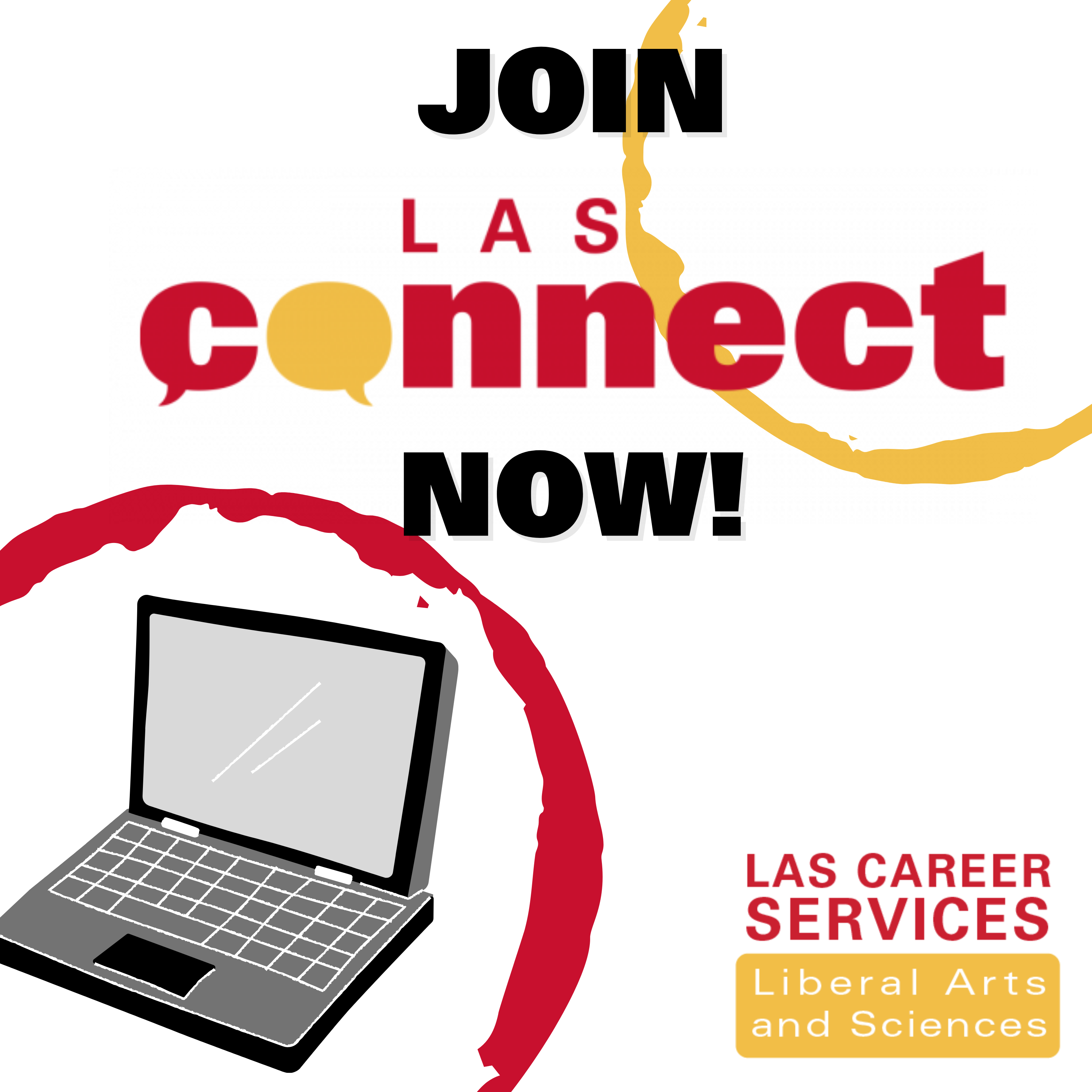 LAS Connect is an exclusive networking platform for LAS Students as well as alumni. LAS Connect allows a great space for networking and mentoring opportunities from alumni. The alumni on LAS Connect want to help YOU and want to see you grow and succeed. From a quick question or wanting to find a mentor, the LAS alumni are eager and ready to help! 
You can find a link straight to the LAS Connect website through the "Resources" tab on the LAS Career Services Website. 
Once you have created your LAS Connect account and have been approved you can start exploring and creating connections! 
You can comment, like, or create your own post to share on the feed!

 

Use the directory to contact someone individually to start a conversation or ask a question!

 
LAS Connect is a Great Resource and Everyone Should Join! 
LAS Connect is nothing to be afraid of. It may be intimidating to be the one initiating the conversation, but remember that everyone on LAS Connect is there to help you.  
Currently, there are over 160 mentors registered to help you with career advice, resume review, finding internships or internship help, and with any other general questions. Some mentors are also willing to help you with connections, answer industry specific questions, and meet with you in-person for lunch or coffee! LAS Connect is a get way to network, make connections, and get your foot in the door! 
My Experience Navigating Through LAS Connect 
I was very excited to talk to different alumni and hear what they have to say about psychology, career advice and more! It was so easy to send a quick, thoughtful message to a mentor on LAS Connect! I browsed through the directory and filtered out the industries and job functions that I am interested in and I found a bunch of mentors with careers that intrigued me. I decided to message a few mentors to have some on-on-one discussions and conversations about career advice. I followed the LAS Connect Guide on how to send an initial message to a mentor. I found it very interesting to be able to see different alumni who graduated with my same major and see where they are now. It helped me figure out what career path I want to take and also opened my mind to different career paths.  
What I got out of LAS Connect 
I was able to use the video chat feature on LAS Connect to meet with Alyssa Henderson, an ISU alumni who is now working as the Assistant Director of the Professional Career Development and College Relations at Virginia Tech. Alyssa was able to give me several great tips for applying to graduate school, knowing what graduate school is best for you and more! I also was able to learn a lot about her career journey and academic path, which was very interesting to me!  
Graduate school can be intimidating to start looking at, but reaching out to individuals who have gone through it and are willing to answer every question you have is such a great resource to take advantage of! 
LAS Connect made it super easy for me to reach out to people who have gone through what I am going through right now. All of the mentors on LAS Connect have been students just like you and me! I was able to get a good idea of what some graduates in my major have gone into and what kind of jobs they have after graduating. I find that super helpful, because I still am exploring different career paths and I am interested in learning about different careers. 
Start your LAS Connect journey by visiting: https://lasconnect.org/ 
For more questions, check out the LAS Connect Guide: LAS Connect Guide 
By: Taylor Mathis