Did You Miss the JCPenney Suit-Up Event?
Author: tbrow | Image: tbrow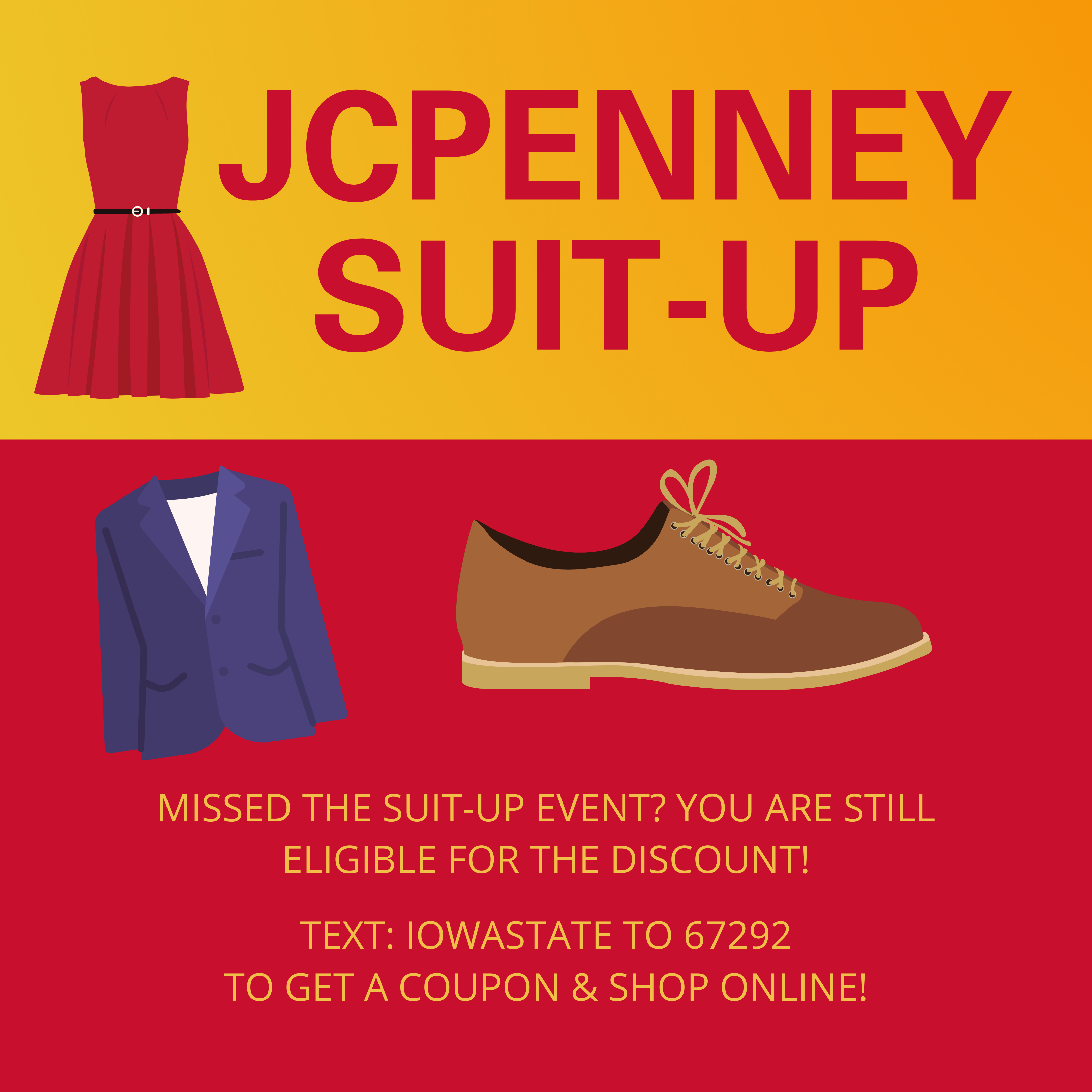 Did you miss the JCPenney Suit Up Event? No worries! You can still receive a coupon that is good for in-store and online shopping! Make sure to get all your career fair clothing needs as well as professional and business causal clothing and accessories!  
If you text IOWASTATE to 67292, you will receive a coupon to use at JCPenney! 
Where is the nearest JCPenney? 
Located at the North Grand Mall: 2901 N Grand Ave, Ames, IA 50010 
What Clothing Should You Get? 
Clothing that is appropriate for career fairs, interviews, etc. would include neutral dress pants, khaki's, slacks, skirts, tops, button-ups, ties, blouses, jackets, a light cardigan, closed-toe shoes, and more.  
Don't Forget! 
September 22

nd

, 2021; 12:00 PM – 5:00 PM (Scheman Building)

 

September 29

th

, 2021; 10:00 AM – 3:00 PM (Virtual)

 
Business, Industry, and Technology Career Fair 
September 22

nd

, 2021; 12:00 PM – 5:00 PM (Hilton Coliseum)

 

September 29

th

, 2021; 10:00 AM – 3:00 PM (Virtual)

 
By: Taylor Mathis