CyHire Job Hunting
Author: tbrow | Image: tbrow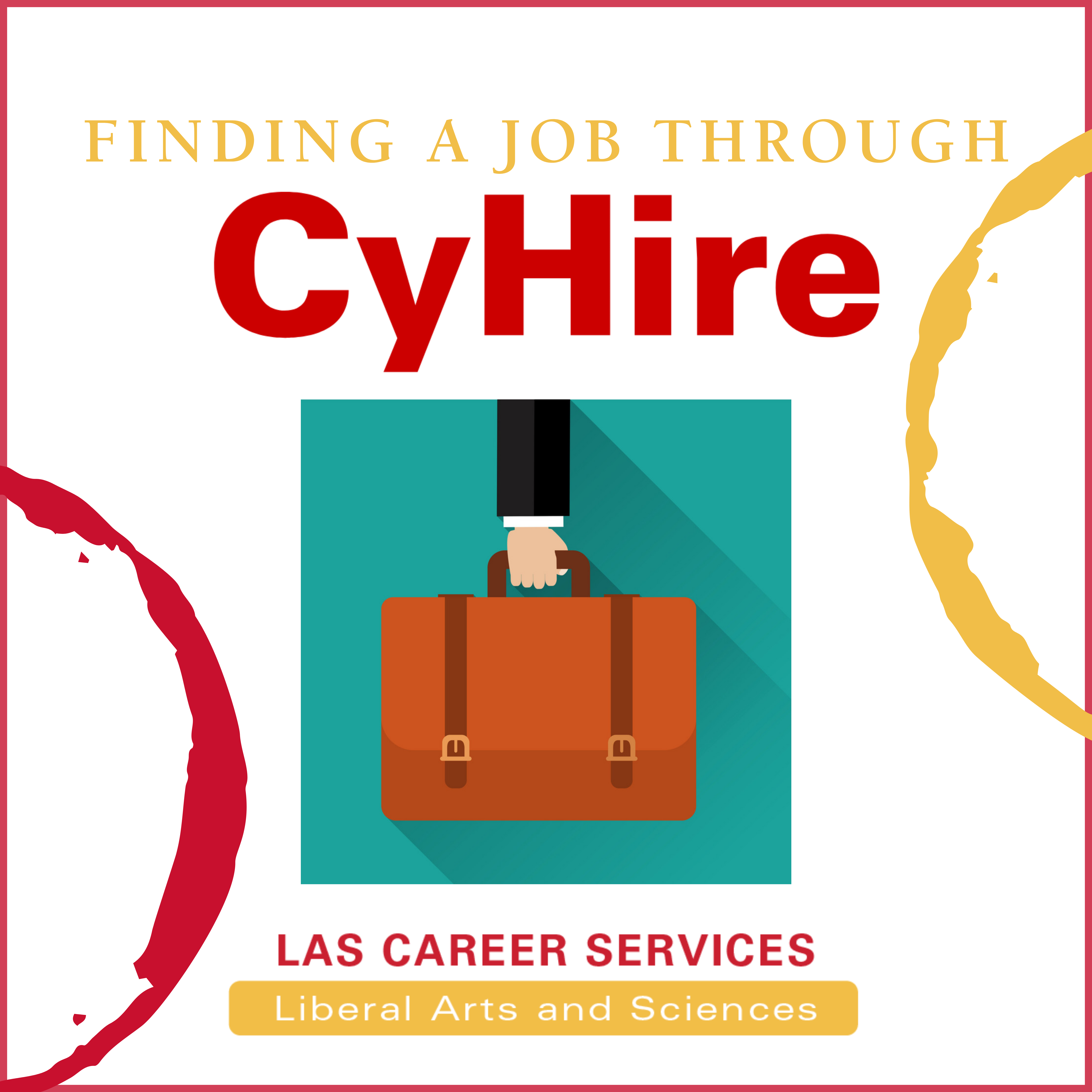 How to Find a Job Through CyHire 
Finding a job can be stressful—especially while you are in college! Sure, you may have your resume polished, but when it comes to researching and seeking out job postings, it can be hard! There are a lot of job postings! Lucky for you, CyHire is ready to help you find your next job, whether that be a part-time job while you are studying in school, internships, co-ops, or if you are about to graduate and are looking to start your career! 
My Experience with CyHire 
This past summer, I was thinking about how I wanted to work while I was in school. I didn't know where to begin my job search process! I remembered when I took LAS 203, we learned about CyHire and how to conduct a job search and navigate the site.  
I didn't know exactly what job I wanted, but I knew I wanted to work on campus– that was a start! I was able to filter out my preferences and CyHire presented me with job postings that were interested in my major, my preferences, and more.  
Soon, I found a job posting from the LAS Career Services and I was intrigued! CyHire made it very easy for me to submit my application. I already had my updated resume uploaded to my profile and I was able to attach that to my application. A couple of days later I received an email. The LAS Career Services wanted to schedule an interview with me!  
CyHire is very helpful when it comes to job seeking. It also has great information on career fairs, on-campus interviews, informational sessions and makes it easy for you to schedule appointments. There are so many features to explore! 
Some Helpful Steps to Follow when Job Searching: 
Find the best job postings that catch your eye.

 

Then, look at your resume—edit, polish, and meet with one of our advisors at LAS Career Services to review your resume!
Schedule an appointment through CyHire! 
Keep networking and making connections—reach out to your connections and references for advice and guidance.

Review your strengths and weaknesses—practice interview techniques.

Stay optimistic 🙂

 
Here are some great resources to check out: careers.las.iastate.edu/find-a-job/resources/ 
So, start your next journey, by visiting CyHire!  
By: Taylor Mathis