Classroom to Careers: Aimee Rodin
Author: tbrow | Image: tbrow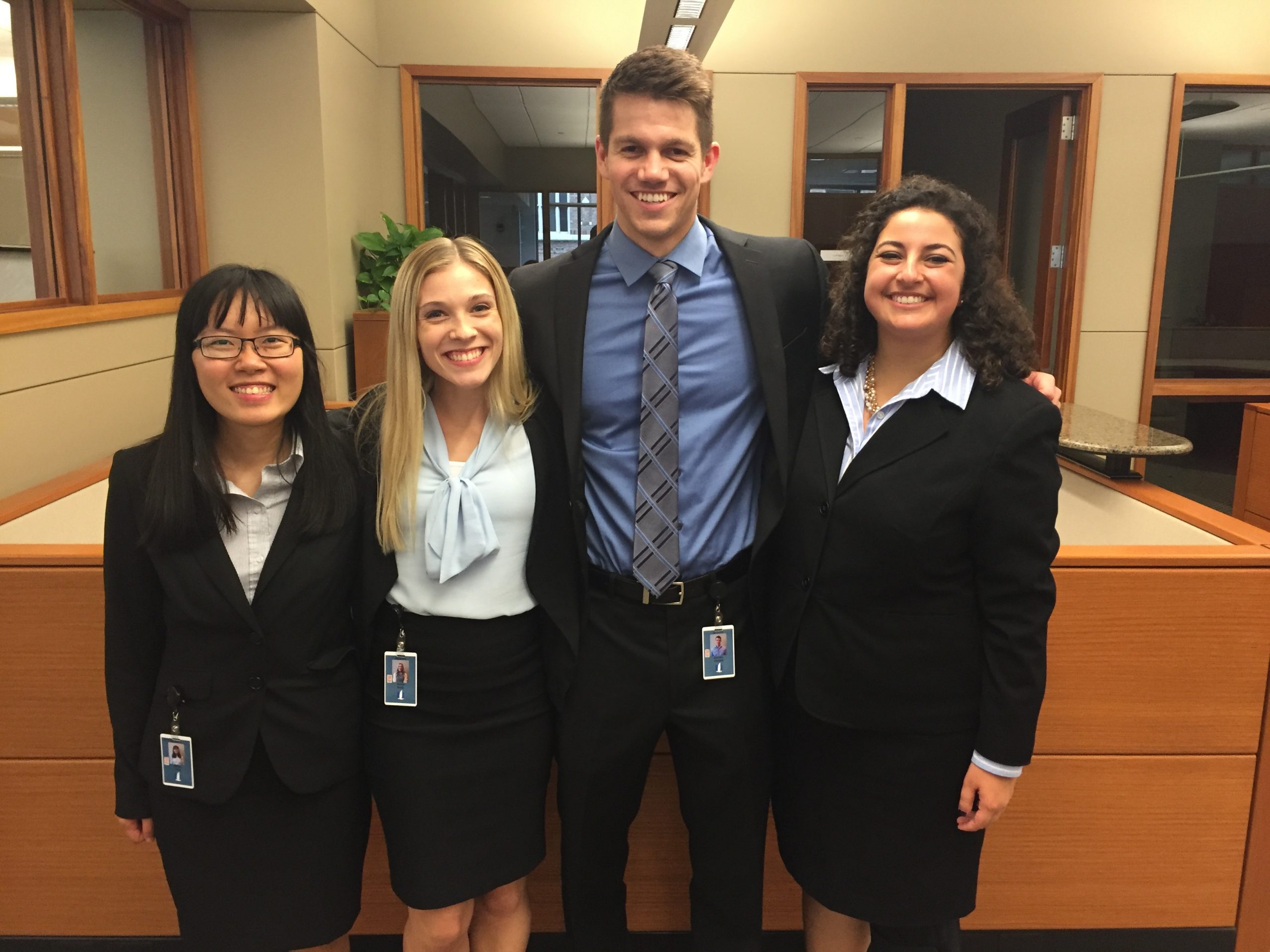 **Aimee Rodin**
Sophomore in Mathematics
Hometown: Clive, IA
Interned with Nationwide Insurance
Growing up in Iowa, Aimee knew she wanted to stay close to home for college and from the moment she stepped on campus, she knew Iowa State was going to be her home away from home for the next four years. Continuing her passion for math into her college career, she always assumed she would become a mathematics professor, but her plans changed when she was introduced to actuarial science.
By the end of her freshman year, Aimee had met new people from across the university, joined numerous student organizations and even scored an internship with Nationwide Insurance through the career fair.
**Connections Through the Career Fair**
Aimee had her eye on an actuarial internship with Nationwide from the beginning of her time at Iowa State, but she knew it would be tough to land since she was just a freshman without much experience. She made it to the second round of interviews, but ultimately didn't have enough experience to join that department just yet.
"After I didn't receive the actuarial internship, I still went to the career fair where I sought out Nationwide representatives asking what else I could do to intern at Nationwide in any department," said Aimee.
The recruiters were impressed with how much work she had already at Iowa State, and encouraged her to apply for an Underwriting Intern position online, and after she had her materials reviewed by the LAS Career Services office, within about month she had completed a phone interview and been offered the position.
**Networking Beyond Her Department**
On her first day, Aimee showed up a half-hour early, nervous for orientation and not knowing what to expect. Despite being the youngest intern there, Nationwide's company culture and fellow interns made her feel comfortable from her first day on the job.
As an Underwriting Intern with Nationwide Insurance, she worked with full-time staff and other interns to change policies and codes of insurance claims, and created an intern group presentation that challenged her to polish her public speaking skills. Though the most rewarding part of her summer came from what she did beyond her daily duties.
"We were able to set our own schedules so I set up job shadows in other departments, which is how I found the product department, where I'll be interning this coming summer," said Aimee.
After getting to know some of the employees in the product department, Aimee found their backgrounds similar to hers and could see herself happily pursuing a similar career path, which she'll be able to test out through an internship in their department this coming summer.
The connections she made by reaching out to people across the company are ones she's sure will last.
"I still see my manager from last summer at tailgates, my mentor will still gladly give me advice for my career path, and one woman I job shadowed interviewed me for my upcoming internship where she will be my manager all summer," said Aimee.
**Making Her Time Count**
Though she was just a freshman, Aimee took a chance and joined clubs, student orgs, set up meetings with LAS Career Services and attended the Nationwide presentation on campus, she may have never landed the opportunity to explore two departments at Nationwide before her junior year.
"Ultimately, I learned from this experience that your adventure at ISU is entirely what you make it, but this university's amazing students, faculty, and staff will help in every way possible to push you towards success," said Aimee.