Classroom to Careers: Michaela Mclnerney
Author: tbrow | Image: tbrow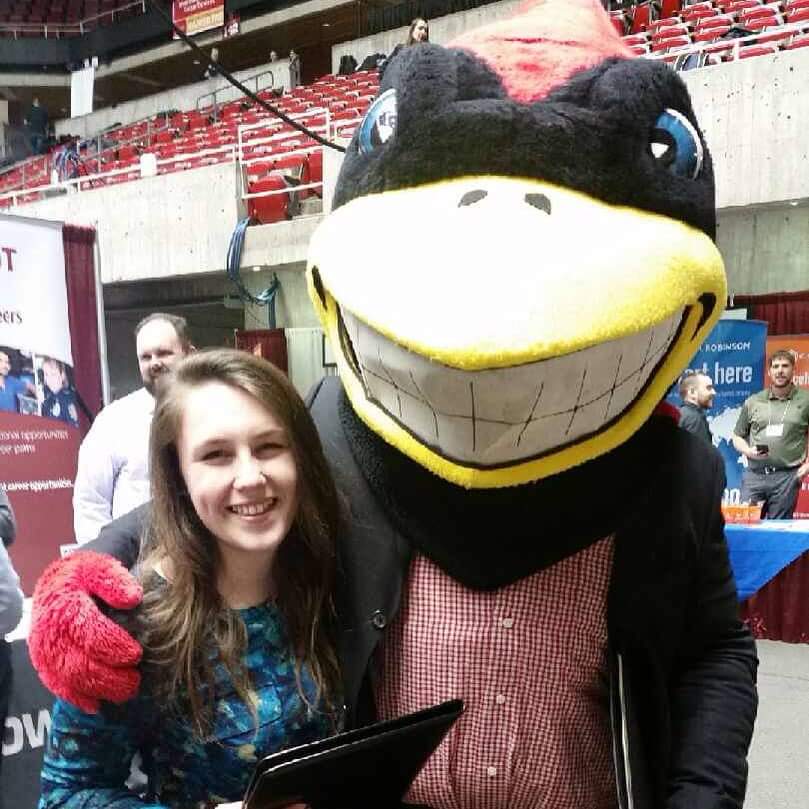 **Michaela Mclnerney**
Class: 2016, Psychology
Job title: Associate Recruiter
Business: Futurestep, A Korn Ferry company
**The Value of Internships**
It has been almost a year since Michaela Mclnerney graduated from Iowa State with a degree in Psychology. Throughout her undergrad, Michaela was able to complete an astounding total of 5 internships. To say she had substantial experience to draw upon as she began job searching would be an understatement.
"I'm a huge advocate for internships, if you can find ones in fields you have an interest in," said Michaela. "This sets you up for success professionally, while helping you figure out which pieces of your career path you really want to focus on. If possible, balance school and a part-time internship (or co-op), you'll notice that some of your classes parallel what you're learning on the job and vice versa"
**The Advantage of Networking**
With her resume loaded with valuable experience, Michaela looked to the Liberal Arts and Sciences Career Services to help her touch up another great asset for recent graduates: LinkedIn.
"Networking is hugely underrated, especially on social media sites," said Michaela. "I used the LAS Career Services department to get recommendations for improvement on my LinkedIn profile, which is ultimately how my company recruited me to my current role."
**The Great Payoff**
With 5 internships of hard work and a bit of guidance on her LinkedIn profile, Michaela was able to land a job working as an Associate Recruiter for Futurestep, A Kern Ferry Company. She offers great advice for those who a currently in the job seeking process.
"Start early, make yourself known, and don't be afraid to reach out to your network to see what's out there," said Michaela. "Research for every interview, regardless of what medium it's in. Knowing what is going on in the field and how it's affecting that company is imperative to being a stand out candidate. Have a back-up plan, but don't be afraid to apply to your dream job, you never know what might happen."