Skyler Schneekloth
Author: tbrow | Image: tbrow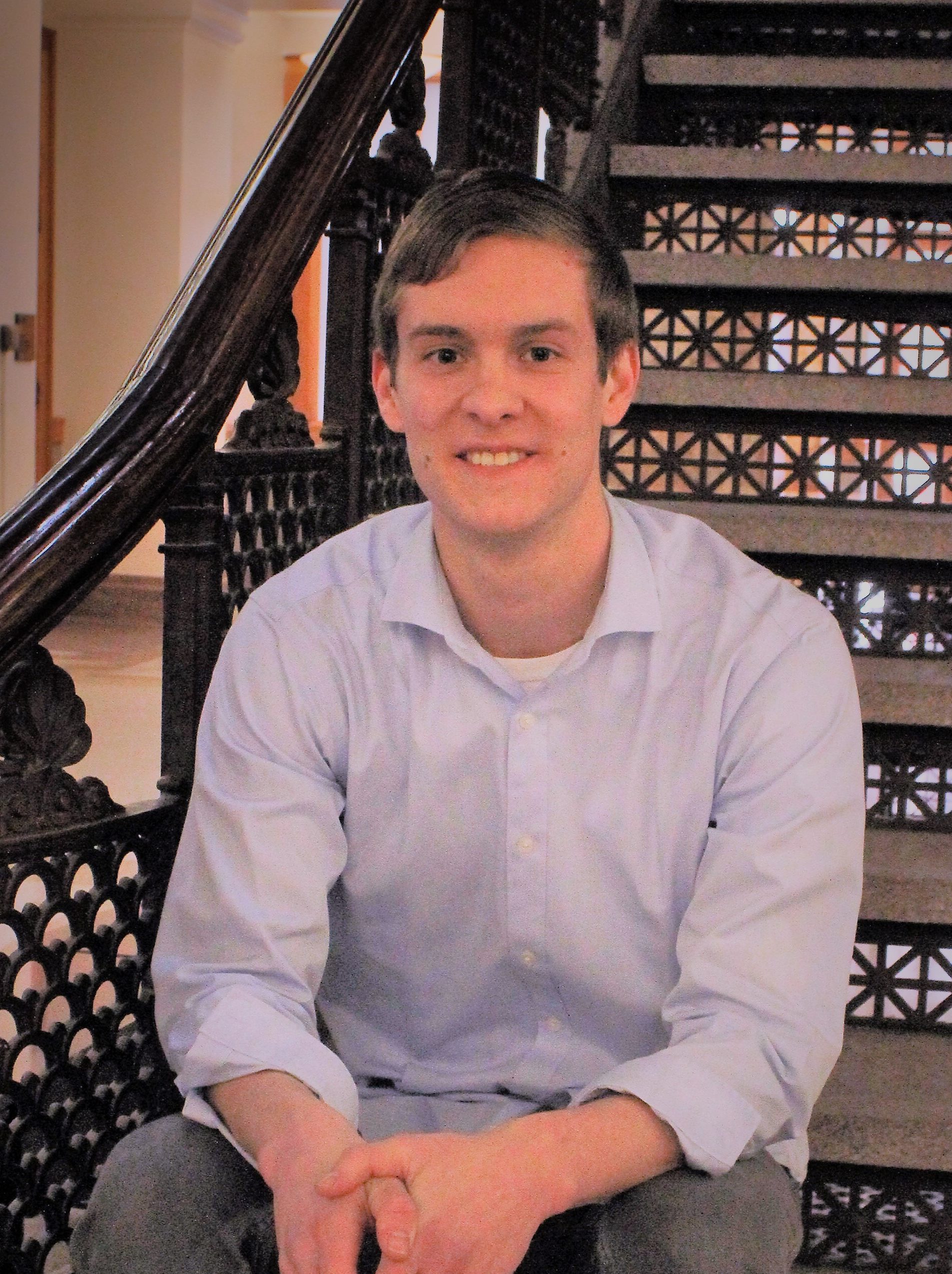 What do history, economics, political science and College of Liberal Arts and Sciences (LAS) Career Services all have in common? Not what, whom: Skyler Schneekloth.
Skyler, a senior majoring in history with minors in economics and political science, has been regularly visiting LAS Career Services since he first became acclimated at Iowa State. Being the self-driven student he is, started networking with his professors right away by asking them for career advice and what the steps were for obtaining a valuable internship. His professors then introduced him to LAS Career Services, and a world of possibilities opened up for Skyler.
"Just through working with the LAS staff now, currently, and in the past, I think has been a huge asset. They've been an invaluable resource because you can go in and get your resume checked or you can do mock interviews."
He discovered he could create and personalize a career plan, receive help when writing a resume or cover letter, search for a job or internship, prepare for an interview, evaluate and negotiate a job offers and get answers to any and all career-related questions. Skyler discovered that despite his lack of experience, he still had a great shot at landing an internship with the help of LAS Career services.
"I think LAS career services gives you a competitive edge," said Skyler. "I think people need to not take themselves out of the running so quickly. It's usually pretty hard to get your first [internship], but once you do that, that's your springboard."
During his college career, he has gained impressive professional experience including internships with Principal Financial Group as an Investment Operations Intern with their global investors division and with the Iowa Senate at the Iowa Capital as a Clerk.
"Principal Financial Group hired me when I was a history major and without any experience, other than Hy-Vee, so I mean I think sometimes people think they're out of the running because they don't have experience, but that's definitely not the case. If you go in and you nail the interview—and going in and working with LAS career services will help you do that—you're very likely to land a good internship that will help you through the rest of your college career."
He has also been conducting research as an undergraduate researcher with the Iowa State University Department of Economics and plans on publishing one of his papers soon to submit to conventions for potential award recognition.
"I don't think a lot of undergraduates get the opportunity to do research for [the department of economics], especially those who aren't in their program, so I feel very lucky to be there and I'm working through a paper right now that I will hopefully have submitted to conferences for competition, and those will be great for networking."
With graduation only a few short months away, he is taking all the right steps to catapult himself into the 'real world' by scheduling mock interviews with LAS Career Services to keep his skills in check.
Make an appointment online today on CyHire or stop into LAS Career Services' drop-in hours on Tuesdays and Wednesdays from 1-3 pm!