Career Fair Tips & Tricks!
Author: tbrow | Image: tbrow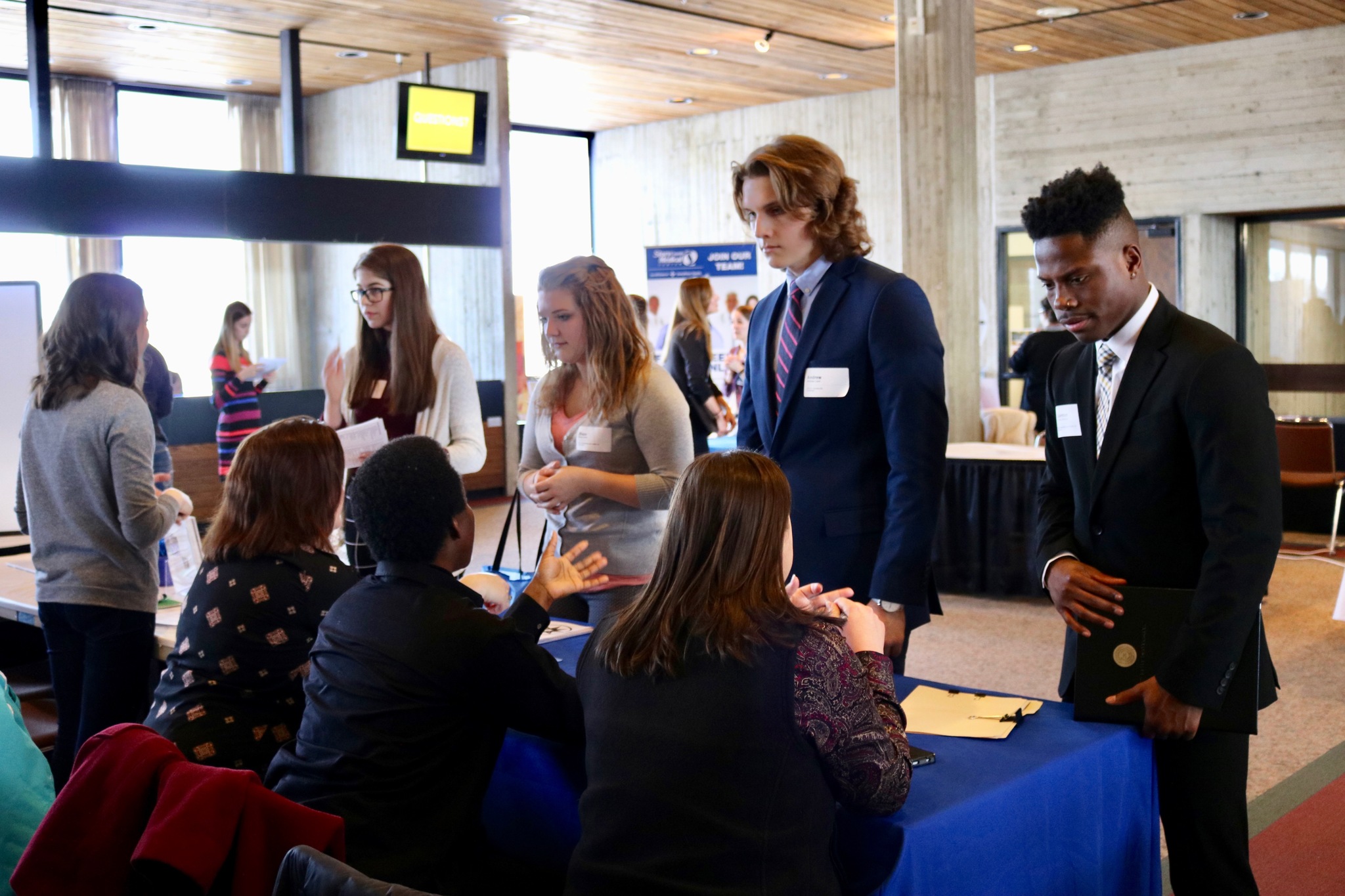 Career Fair Tips & Tricks! 
With hundreds of employers and thousands of students, standing out at the career fair can seem like an impossible task. Preparation can be crucial to making yourself known, and getting the most out of the day. With these tips and tricks, you'll be able to come prepared and make a great first impression. You'll be on your way to landing a job or internship in no time.  
1.) Update your materials –  
This can sound simple, but it is the most important step. Take the time to update your resume and cover letter. Even though at the career fair you only give your resume to some employers, you'll have to go apply online right after so it better to have it ready! You can always come into career services if you need help, or check out our website which has a ton of resources on resumes! 
2.) Dress to Impress 
Don't wait until the last minute to pick what you're going to wear. Look through your closet and pick a great outfit that looks professional, but also makes you feel confident. Take some time and think about the clothing items you have. Maybe you need to make sure your shirt is washed, or your dress gets dry cleaned. Or, maybe you need to go get some new pieces. Thrift stores always have great, cost effective options to choose from.  
Head to this link if you need more inspiration on what to wear.  
3.) Perfect your Introduction 
Plan what you want to say to employers. You only have so long to talk with them, so using your time wisely and perfecting your introduction is key! Start with your name, year, major, and demonstrate the knowledge you have of the employer. Then, explain why you're interested in the position and how your past experiences make you the best candidate.  
4.) Research Beforehand  
There are so many companies at the career fair and so little time, it's impossible to know about every single one. That's why you need to login to CyHire pick the top 10-15 employers you want to talk with and research them. Write down things like their mission and motto, specific programs they have and clients they work with. You should also write some questions you have for them so that you don't forget in the moment.  
5.) Send "Thank You's" 
Your work doesn't stop after the career fair. If you received contact information from the recruiters, send a follow up email thanking them for their time and asking about the next steps in the application process. Not only does it show that you care, but makes you stand out.