Classroom to Careers: Internship Spotlight – Rachael Meehan
Author: tbrow | Image: tbrow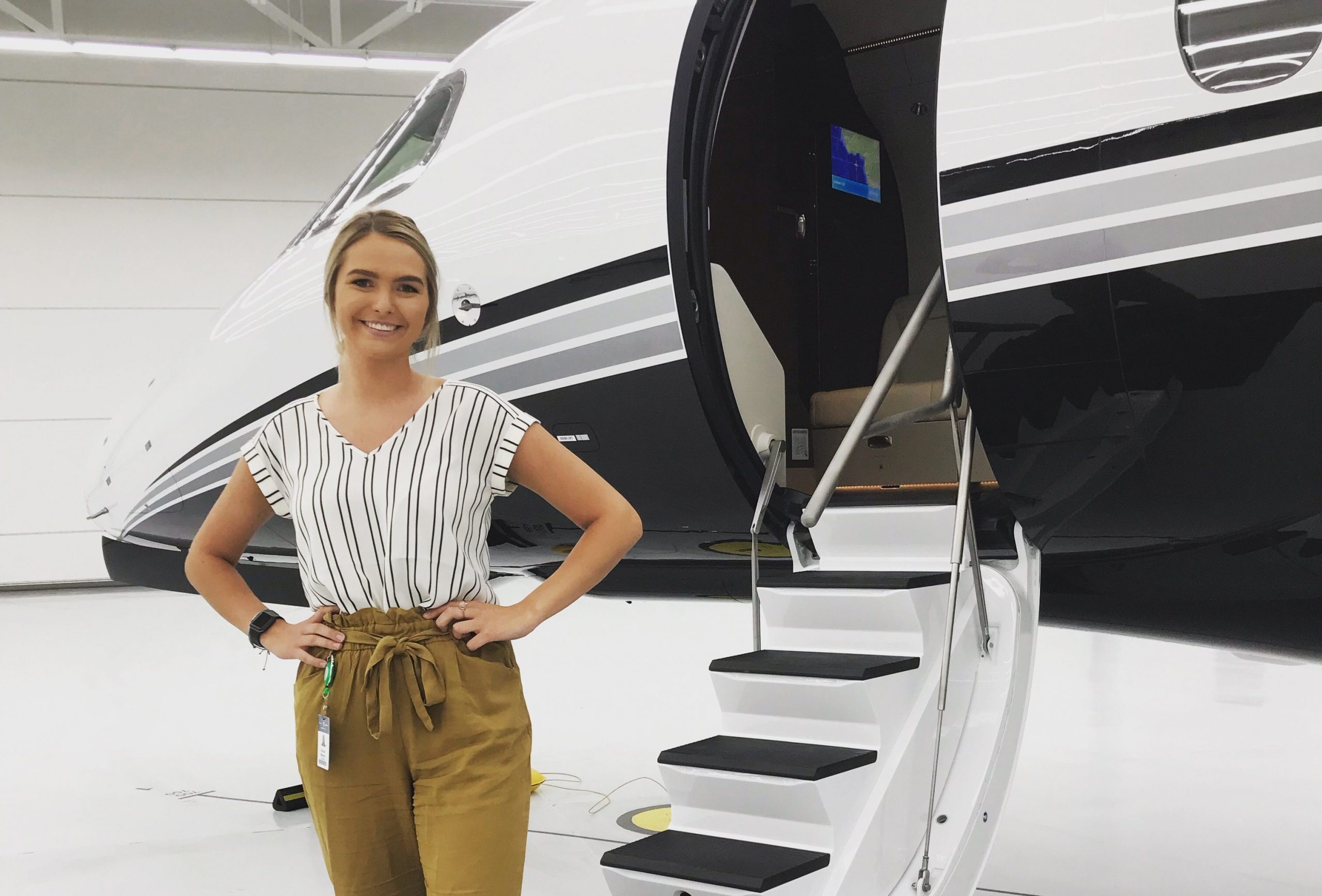 Name: Rachael Meehan
Major: Public Relations
Graduation: May 2020
Job Title: Communications Associate Intern
Company: Textron Aviation
Usually having your head in the clouds at your internship is not something you want to do, but for Rachael Meehan, it was encouraged. Rachael, a senior studying public relations, worked as a Communication Associate Intern at Textron Aviation this summer. During the school year, she also works in the LAS Career Services office as a Communications Specialist, acting as the voice behind our social media and helping with other branding campaigns. 
Textron Aviation is a general aviation company that produces private panes/jets. 
"I worked on the Communications team, so I helped with writing and editing press releases, I worked on a communications and marketing strategy for relaunching Textron Aviation's YouTube channel and how we can partner with influencers to expand our reach on social media platforms," said Rachael. "I also planned volunteer events for employees and miscellaneous employee and community relations work."
Rachael first heard about her internship by scrolling through CyHire.
"CyHire is such great resource for students on campus, I'm so glad I was looking on there because I dont know what my summer internship would have been like if it wasn't for Textron," said Rachael.
One of her favorite parts was being able to network with all of the talented people within her company. 
"Always network and talk to people in the company you're working at," said Rachael. "You never know where the conversation may lead and what you learn about that individual and how they may help you advance your career."
She also loved being able to hear about people's stories and how they got to where they are today. She thinks this helped her a lot when thinking about what she wants to do upon graduation in May.
Rachael is excited to take what she learned this summer and apply it to her job here at Career Services, and leverage her experience as she starts to apply for post-graduation jobs!