Classroom to Careers: Chase's Goodbye!
Author: tbrow | Image: tbrow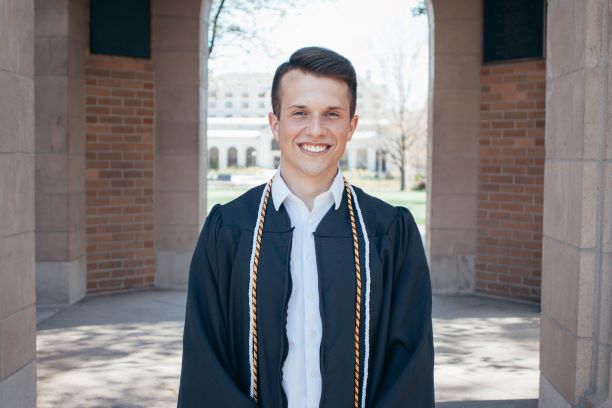 Two years, 30+ blogs, and countless memories later – my time as a student worker at LAS Career Services has come to an end. In a couple of days, I will attend my virtual graduation (via my couch) and officially embark on my own post-graduation journey. While I have spent the past two years talking with students and writing about their professional path, it feels very surreal that I am about to begin my own journey as a full-time professional! 
While working in the Career Services office, I have been able to learn a ton about setting yourself up for career success. From building a resume or cover letter, perfecting your job search, prepping for an interview, and all the way to salary negotiation. There is a lot to keep in mind, but I wanted to share with you some of the key takeaways that I have learned during my time.  
Network, Network, Network 
If there's one thing I wish students did more, it would be to network! I can't tell you how many times having a robust network has helped me find job or internship opportunities, or given me more knowledge about industry and my career field. Start making connections with people and build your network! 
Your Work Environment Matters 
Since I have started working at Career Services, I found that the company you work at matters, but the people you work with matter even more. Most companies you find in your industry do similar work, but not all of them have the same working environment. I love the work I do in Career Services, and I love the people even more. Figure out what kind of environment you want to be in and the sort of people you want to work with. If you can find a place where you love the work, and the people, then you'll be set.  
Don't Give Up 
Now more than ever, our patience and resolve are being tested. The job and internship search can be intimidating, even when we aren't in a global pandemic. But, no matter what roadblocks come at us, we must keep pushing through to find the opportunities that we want. If you put in the work, you will find an opportunity that is right for you! 
I have been able to learn so much during my time at LAS Career Services! I am going to miss all of my amazing co-workers and writing blogs for all of you! 
While I am sad to go, I am very excited to continue with my professional journey as I embark on my first full-time job! In just a couple of weeks, I will be moving to Kansas City, MO, starting as a Public Relations Specialist at Woodruff, a public relations agency. I couldn't have made it this far without all of the support from the Career Services office, and all of the knowledge I have been able to gain.  
Enjoy your summer and good luck on all of your professional journeys! 
Go Cyclones! 
Blog composed by Chase Kusel.