Classroom to Careers: The Importance of Virtual Networking – Three Steps to Get Started
Author: tbrow | Image: tbrow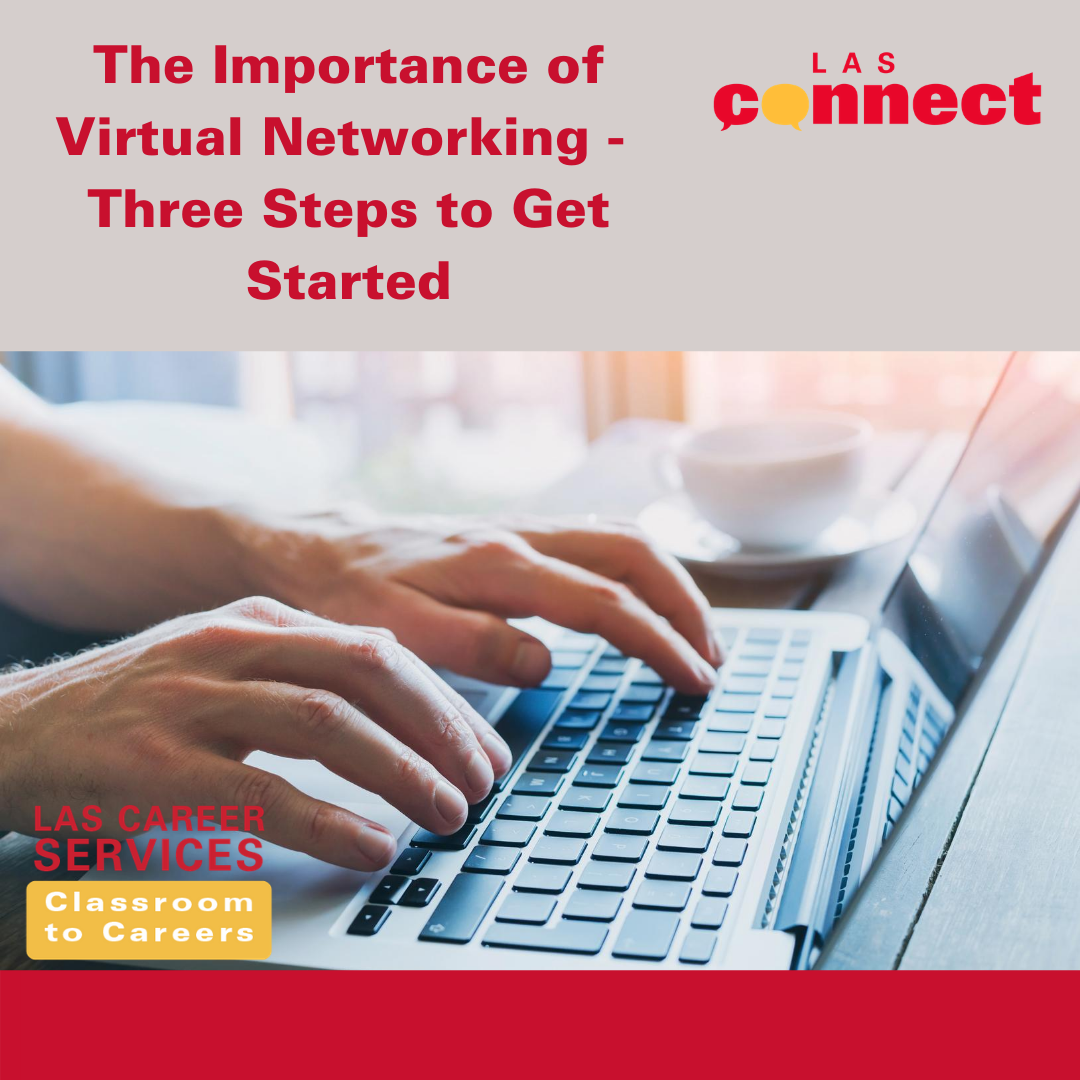 The Importance of Virtual Networking – Three Steps to Get Started  
While there have been a lot of parts about a job or internship search that has changed, one thing has stayed the same – the importance of networking!  
Networking is an invaluable piece of your professional development puzzle. While we may not be able to meet up with people in-person, there are so many opportunities to connect virtually. And we have plenty of time to do it right now!   
Not sure where to start? Here are two steps you can take to make sure you're staying connected: 
Step 1: Start networking within ISU 
Networking isn't always about meeting new people. There are plenty of people within the university that you could connect with. Reach out to your academic advisor and chat about your upcoming job or internship. Or, ask a current/former professor or faculty member to catch up! These people are just as crucial to your success as any other professionals. 
Step 2: Take part in informational interviews 
Schedule informational interviews with people who can tell you about their careers. Don't immediately start asking "How can you help me?" Plan your questions ahead of time, and focus on how the organization works and how the person-shaped his or her career path.  Instead of coffee, you could even do a zoom meeting! Informational interviews are great because it's an easy way to build a connection, and you can learn so much about their career path and how they got to where they are!  
Step 3: Get started in LAS Connect 
LAS connect is a great (NEW) way to get started virtual networking. This online platform allows you to grow your network and gain valuable information within the ISU community. Not only can you connect with others, but you are also able to be mentored by others within your career interest areas. Follow these easy steps to get set up in LAS Connect today!   
1.) Visit https://lasconnect.org/ and click the "Get Started" button located on the bottom of the screen (you may have to first click to "accept cookies" at the top of the screen)   
2.) Register for LAS Connect through your preferred method (LinkedIn, Google, Facebook or Email)   
Blog by Kerrigan Urbi – LAS Career Services Student Communications Specialist