What Can I Do With My Major?
Author: tbrow | Image: tbrow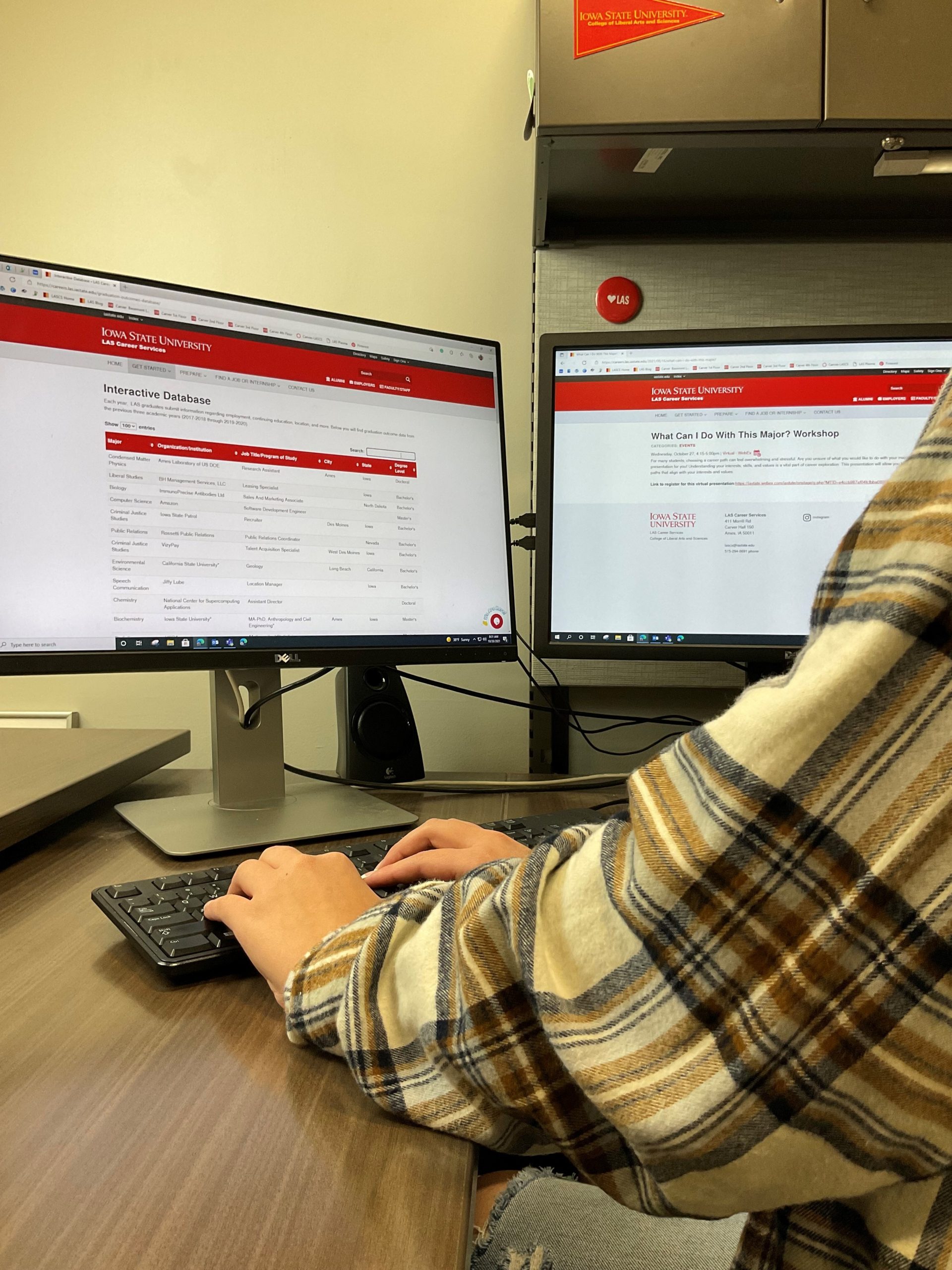 Finding a career that interests you is easy but figuring out what career you want to pursue after college can be scary and stressful. If only there was an easy way to see what careers are an option with your degree… oh wait, there is! The LAS Career Services has an interactive database with LAS alumni graduation data. This database allows you to see what jobs LAS Iowa State graduates have, with the degree they graduated with. It's a great resource for someone who is not sure about what they want to do after graduating. Also, the interactive database allows you to explore different careers that are open to you. You can see what jobs graduates hold with a bachelor's and master's degree, as well as all the different Liberal Arts & Sciences majors. There are over 2,900 entries from the previous three academic years (2017-2018 through 2019-2020). 
I have thought about so many different career paths and have decided on what I want to pursue! Using the interactive database, I was able to see what jobs I can potentially pursue with my Bachelor's degree in Psychology, and soon when I go to graduate school, I can see what jobs open up with a Master's degree. I found the database very easy to use and I was able to see so many different career paths for psychology graduates with a bachelor's degree! 
Another great resource would be to attend the "What Can I Do with This Major?" Fall Workshop/Program with Liz Hergert, our LAS Career Services Advisor! This event will be held virtually on October 27th, 4:15 PM – 5:00 PM. 
Check out this link to join: https://iastate.webex.com/iastate/onstage/g.php?MTID=e4ccb987af04fcfbba08800dd4e9543fb 
Other Helpful Links: 
Check out Career Outcomes from past years 
Explore out Interactive Database to sort through different majors and degrees 
For more information on connecting majors to careers check out this page: Connecting Majors to Careers 
By: Taylor Mathis