LAS Alumni Spotlight – Ruth Appleton
Author: tbrow | Image: tbrow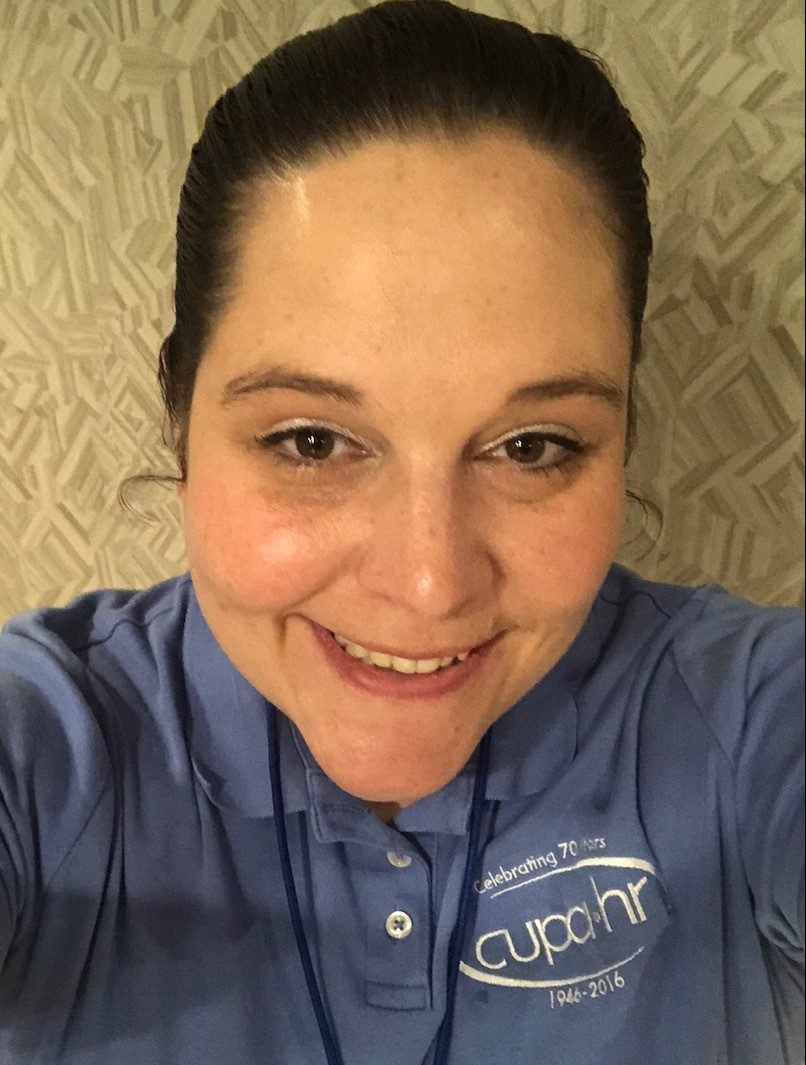 Alumni Spotlight – Ruth Appleton
Name: Ruth Appleton 
Undergraduate Major: Philosophy & History 
Graduation Year: 2006 
Current Job Title: Human Resources Consultant 
Current Employer: Iowa State University (HR Department) 
What was your undergraduate experience like at Iowa State University?   
College can be an excellent thing for many people; one of those people is Ruth Appleton. Ruth learned more than just a lot about French and European History during her undergraduate years at Iowa State University. Ruth learned a lot about herself and was able to grow as a person. 
"My undergraduate experience was overwhelmingly positive," Ruth says. Iowa State allowed Ruth to love learning and get excited about going to school. One of the biggest things Ruth says helped shape her "overwhelmingly positive" experience here at Iowa State was her professors. Ruth recounts two professors, Dr. John Monroe and Dr. Kevin de Laplante. "Both those professors and many more were just so caring and wonderful, and they made my time here valuable and worthwhile!" You hear the phrase constantly that a professor can make or break a course, but it is so true!  
Although your undergrad years can be stressful, and you may feel as if you have a lot on your plate, for Ruth, "it was a rewarding time, and I miss it sometimes when I think about how much less responsibility I had back then." It is essential to focus on school first, not get caught up with procrastinating and remember having fun and being present every day. 
What did you do at Iowa State that helped prepare you for where you are now? 
Ruth valued her Philosophy course. She was involved in mock trials, which she says "were valuable to my position now and all the positions I've has held since graduation." There are so many different courses here at Iowa State that can get you thinking in another way! Which I think is incredible!  
"Being able to see things in more than one point of view is critical in any job and will make you a more useful employee and help you have more ideas!" -Ruth Appleton
When did you decide on your next step after graduating w/ your bachelor's degree, and what did that process of taking those next steps look like?  
There are so many factors in life that help influence your future decisions. Some factors come with time, some happen out of the blue, and some are random impulsive decisions. Whatever the case may be, the future is always coming. Ruth had initially gone through her undergrad thinking of becoming a lawyer. However, in her senior year, she got pregnant with her oldest child.  
"What a blessing he has been!" -Ruth Appleton
Everyone has their path, and Ruth found her path! Ruth says, "I started at Iowa State University in HR in 2007, and my work has changed and grown so much, but I've been able to keep moving up and learning more, and I get to use all those skills I would have put into law school right here, and I didn't have to go into debt!" There are so many positives, even though things didn't go as initially planned for Ruth! Skills are universal and can be used for anything and everything! Ruth was able to get her Master's in Human Resource Management this year while working full time! Anything is possible; you have to go for it! 
What advice would you give to undergraduate students?  
Sometimes we all can have those moments where we can't find the motivation to do it, whether schoolwork, work, spending time with friends, etc. Ruth reflects on her senior year and says to make sure you use resources as an adult too! "Just because you graduate doesn't mean stress stops happening, and taking care of our mental health is paramount to a happy life!" It is so important to keep school first, but you cannot forget about yourself! Ruth highlights all the many 12 step programs, "if you've got problems that feel unmanageable… ISU has great counseling services on campus to help students". 
"Treat your body with respect, because it's the only one you've got!" – Ruth Appleton
Blog by: Taylor Mathis