LAS Student Spotlight – Aubrey Gronoski
Author: tbrow | Image: tbrow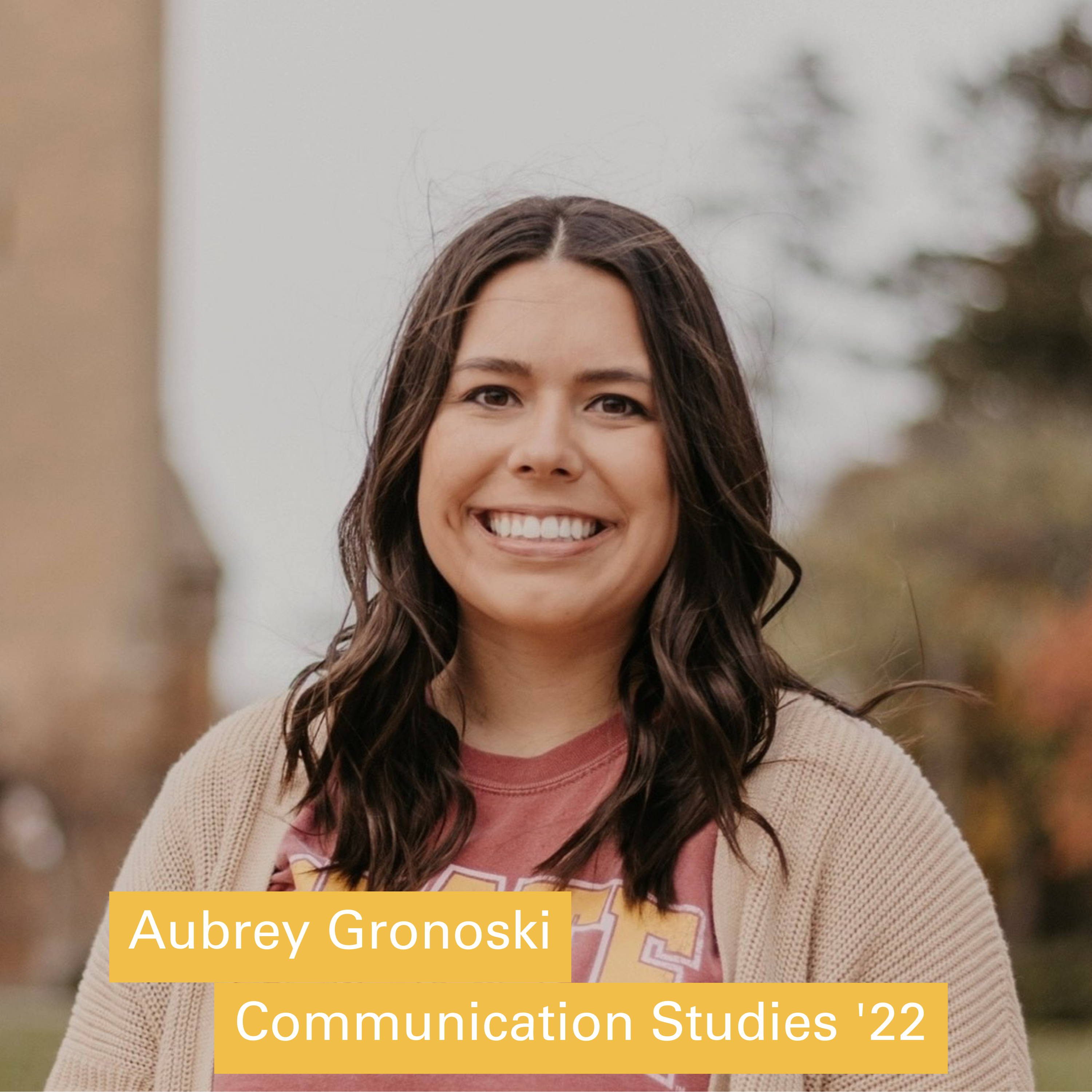 LAS Student Spotlight 
Name: Aubrey Gronoski 
Major: Communication Studies 
Minor: Advertising & General Business 
Graduating: Spring 2022 
Current Job: Talent Acquisition Student Assistant at Iowa State University 
What was your undergraduate experience like at Iowa State University?  
 Aubrey experienced a ton of opportunity and support throughout her time at Iowa State.  
"From the on-campus jobs I held to the variety of classes I took, I always had someone to go to whether it be a professor, a supervisor, or a friend." 
What did you do at Iowa State that helped prepare you for what you want to do after graduation? 
 Aubrey was able to gain a lot of valuable skills and prepare for graduation by getting real-world experience while working her on-campus jobs at Iowa State. 
"Gaining experience working with full-time staff, learning various processes and programs including Excel, PowerPoint, and Outlook."  
How was working in UHR? 
While working in UHR at Iowa State, Aubrey was able to gain real-world experience. UHR considered her interests and goals, which allowed her to grow in HR and in her professional work. 
When did you decide on your next step after graduating w/ your bachelor's degree, and what did the process of taking those next steps look like? 
Aubrey started looking for a position after winter break of her senior year (2022). Aubrey used CyHire and LinkedIn to search for jobs.  
"I went through a couple of interview processes before deciding that Iowa State UHR was the perfect start to my career."  
What advice would you give to undergraduate students?  
"My advice to undergraduate students is to not be afraid to fail. Take the hard classes, apply for the job, and join the club. The four years that you are in college will fly by so much faster than you would think."  
What is one thing you wish you would have told yourself freshman year and senior year?  
Freshman: "I wish I would've told myself to not sweat the small stuff and to take every week day by day."  
Senior: "I am telling myself to soak in every moment." – Aubrey Gronoski