Classroom to Careers: Internship Spotlight – Kennedy Plowman
Author: tbrow | Image: tbrow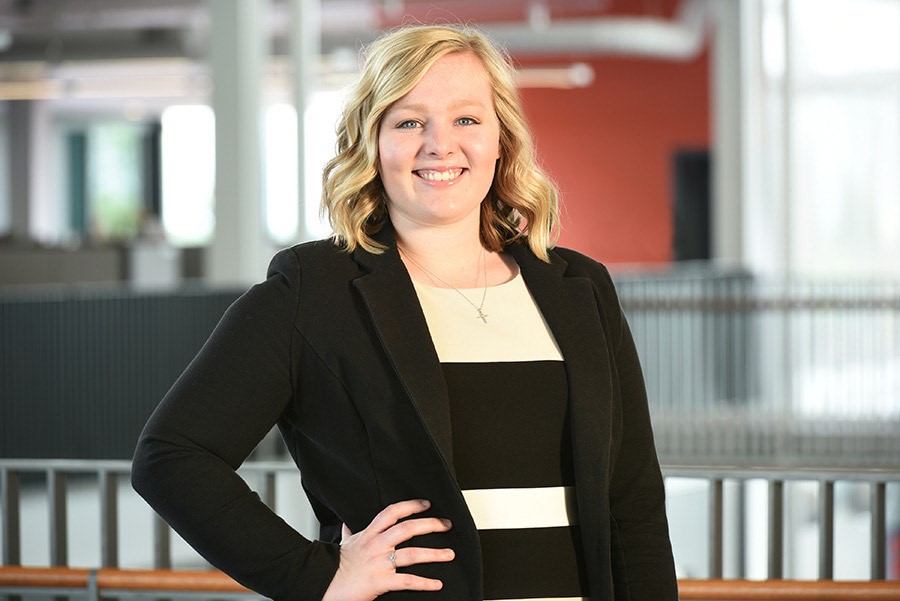 Name: Kennedy Plowman
Major: Speech Communications
Graduation: December 2019
Job Title: Corporate Communications Intern
Kennedy Plowman, a senior in speech communications, spent her summer working as a Corporate Communications Intern at Homles Murphy in Des Moines! Homles Murphy is an independent insurance brokerage. During the school year, she works in our LAS Career Services Office as a Communications Specialist, assisting in creating graphics and other branding materials.
"This summer, I was responsible for assisting our event manager with all things sponsorship. Whether that be designing a poster, or corresponding with a venue, I helped organize the logistics of our outreach events," said Kennedy.
Kennedy also worked closely with the public relations director to create content for their social channels. 
"Throughout the duration of the summer, I also worked on a large final presentation where my group was assigned to find a solution to advocating for Holmes Murphy's new aspirations that were implemented," said Kennedy.
Kennedy found her internship by attending the Business, Industry, and Technolgy Career Fair. She stumbled upon their booth and had a great conversation with the recruiters. She applied right after the career fair, received an interview and accepted their offer shortly after that. 
"The first and most important piece of my internship that will help me as I am applying for jobs is the network I created," said Kennedy. "There were over 600 people in my office this summer. That is a network of 600 more people than I originally had. If a job pops up that I need assistance with getting in contact with, I am sure there will be at least one person that knows someone that could introduce me."
Kennedy's biggest piece of advice is to get as much experience as you can while in college. Push yourself outside of your comfort zone and try some new things because that's where you learn.