Classroom to Careers: Career Fair Success – Brody Dingel
Author: tbrow | Image: tbrow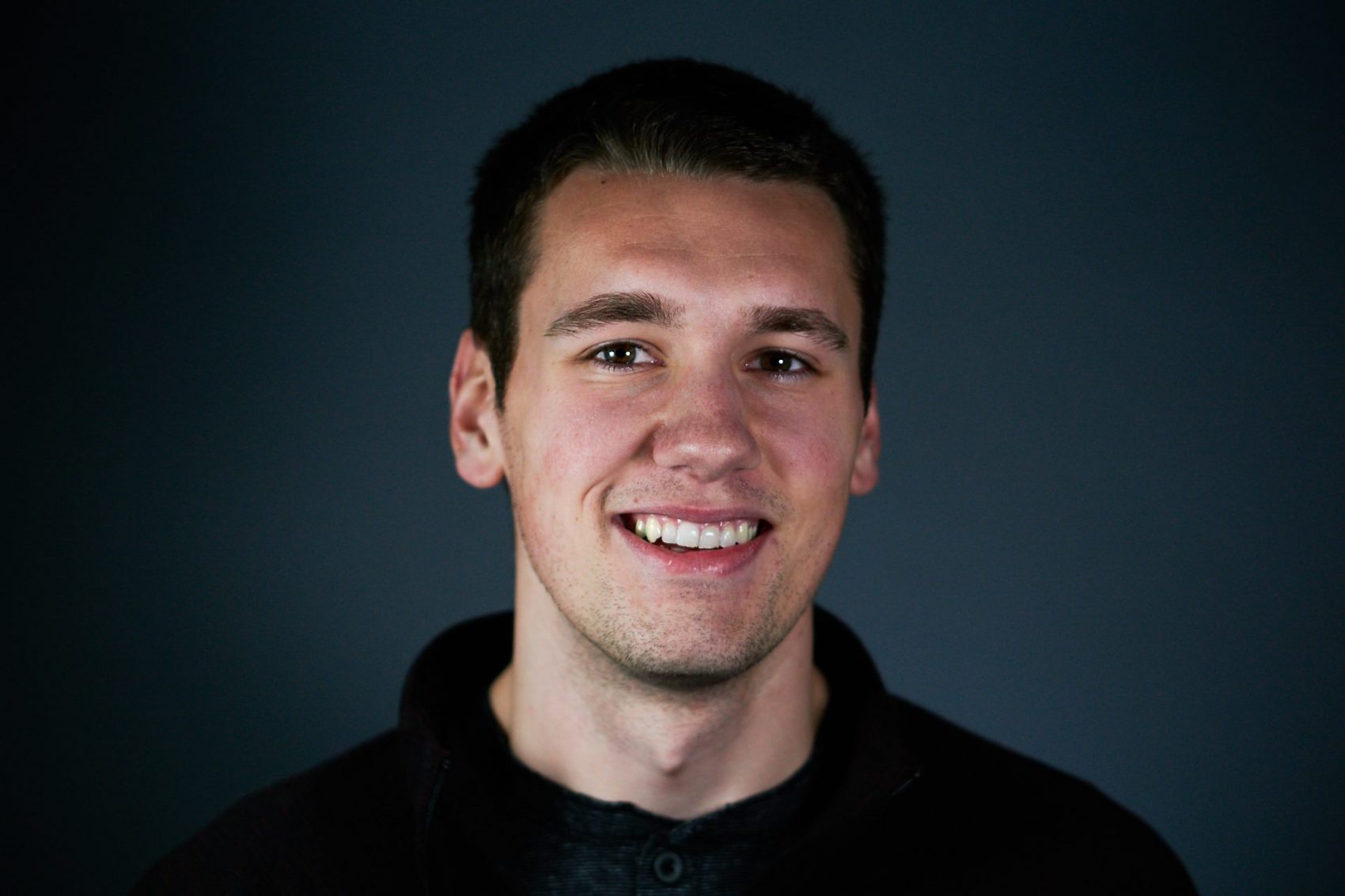 Name: Brody Dingel
Major: Master's Student in Applied Linguistics
Graduation: May 2020
Job Status: Full-Time Offer
While the Career Fair can be an intimidating experience, the more time you take to prepare and feel comfortable talking with employers, the more it will pay off in the end. Brody Dingel knows that this is true after having such success after the Fall Business, Industry & Technology Career Fair.
Brody, a 2nd-year Master's student in Applied Linguistics, hit the jackpot after attending the fall career fair and ended up with a full-time job offer as a software engineer. Although, this success didn't come without any preparation.
"I went to Career Services a lot for help in creating a resume, getting interview practice and job searching," said Brody.
Then began the research. Brody looked up employers who would be at the career fair and made notes about each of them so that he could be the most prepared. From there, he made sure to do a couple of things to make sure he stood out compared to other applicants.
"First, I stayed calm and had real, honest conversations. This helps to give an air of "this isn't my first career fair"," said Brody. "Second, my resume was tailored to the type of job I wanted, and even though I didn't have any formal work experience in the field, it showcased my personal projects to demonstrate my skills."
He also made sure to ask one specific question to each employer he went to: "What can I learn now to best prepare me for the position?". By doing this, Brody showed that he is willing to go above and beyond to be the best for the position.
All of these steps that Brody took allowed him to be calm, cool, and collected when talking with employers, and land a great full-time job because of it. What steps will you take to make sure you land that dream job/internship this year?
If you need help preparing for the Spring Career Fair make sure to stop by Career Services so we can help – set up an advising appointment through CyHire TODAY.
For more information about LAS Career Services, check out our webpage at https://careers.las.iastate.edu/find-a-job/career-fairs/career-fair-resources/