Classroom to Careers: Rachael's Goodbye!
Author: tbrow | Image: tbrow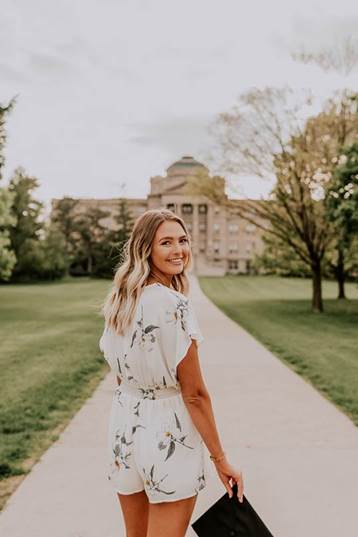 I vividly remember the day my parents dropped me off for my freshman year at Iowa State. The morning I left my home in small-town Iowa, I was beyond excited for life in Ames. I had been waiting for quite some time for "life on my own". When they dropped me off outside Larch residence hall, though, I felt empty and sad. I was officially on my own. I didn't know what to expect. I made my way to my dorm room and was quickly comforted when I met my roommate and other floor-mates. Iowa State made it easy to get involved on campus and meet some of my best friends. I joined clubs, spent the majority of my Sunday nights at Cyclone Cinema, and attended sporting events.
Although I had my tight-knit friend group, I still felt I didn't have a place on campus that made me feel like a true Cyclone. That was until I joined the LAS Career Services Team. Up until the point of joining the team, I felt unprepared professionally, and dreams of attaining a career I loved felt out of reach. I wasn't confident in my interviewing abilities or anything else that involved applying for a job. The team helped me put my past accomplishments on paper, and I learned how to create a personal brand for myself.
With the assistance and resources I received from the LAS Career Services team, I was able to land my summer 2019 internship with Textron Aviation. This was my first step in attaining that career I loved and dreamed of.
Fast forward to today. I'm sitting in a house I've lived in for a few years with some of my best friends; friends of which I made that first day in the dorms. I reflect back on my four years at Iowa State, and I can't help but to thank every person who has crossed my path. I worked at LAS Career Services during my time here, not knowing what the future held, and now I'm packing up my room and making plans to move to the city where I will begin my dream career with Textron.
Rachael took the first step in her career with an internship at Textron, which she found on CyHire. Now she will start a full-time position in her dream career. The steps you take today can have a big impact on your career!
Make an appointment to speak with a career adviser about articulating your accomplishments to employer and building your personal brand by emailing lascs@iastate.edu.
Blog composed by Rachael Meehan.