Classroom to Careers: How Do You Prep for the Career Fair?
Author: tbrow | Image: tbrow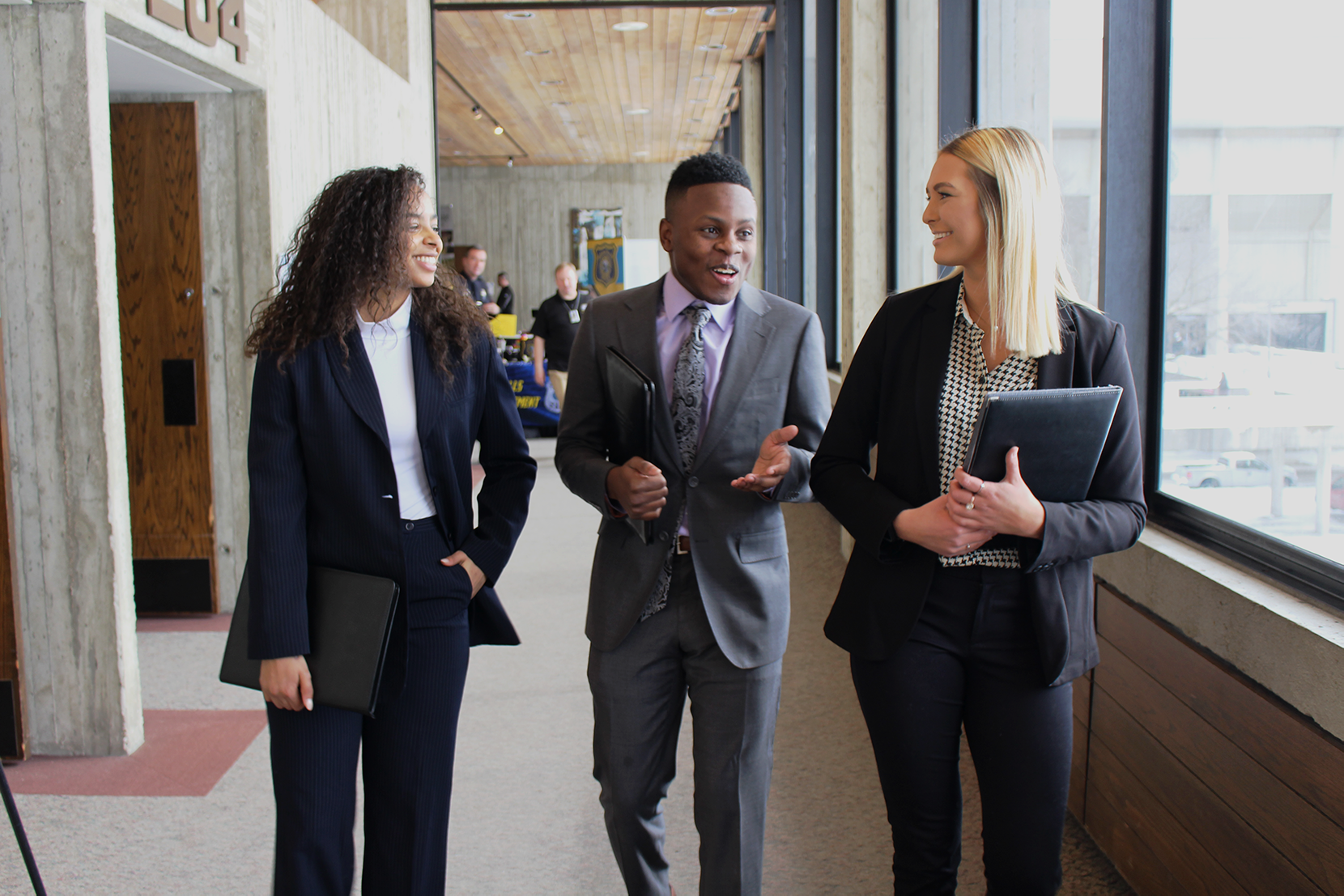 With the Career Fair coming in just one week, there is no better time to start getting prepared! While we have some tips and tricks, every person has their own way of getting themselves ready. We want to share some tips from some experienced students on what works best for them when preparing for the career fair!
"For me, my best preparation was not creating a scripted elevator pitch. Instead, I found it helpful to take time to write down what I wanted to ask companies and what I wanted them to know about me." – Kiana Brinks, Senior, Public Relations
"I would say the thing that worked for me the best is to have a throwaway table, meaning that you go up to one or two tables before going to the big ones you really care about and practice talking to them. The pressure is lower and you can get out some jitters."
-Raia Arbisi, Senior, Psychology
"I really took the time to review the companies that were going to be there and research the different positions that they offer. I wanted them to know that I took the time to learn about what they do, and it made me more comfortable as I was talking to them."
-Anna Toot, Senior, Public Relations
"In order to prepare, I look up companies that are going to be attending the Career Fair beforehand and do some research so that I am aware of what kind of companies are attending. Moreover, I practice my elevator speech daily to build more confidence."
-Vishesh Bhatia, Senior, Genetics
"Getting my resume in front of different people for feedback on the experiences I chose has been super helpful. I also like practicing professional conversations with friends and mentors by coming up with specific things to mention like a certain experience in conversations. Being prepared by understanding the company and the position they're looking to fill also helps a ton!"
-Zach Hamilton, Senior, Apparel Merchandising and Design, Public Relations
"Bringing your resume in for career services to review helps a lot. Before the last career fair, I searched on CyHire and picked out the top 4 employers that I wanted to talk to so that I could make a game plan. And make sure to wear an outfit that makes you feel good."
-Laurel Tiedeman, Senior, Public Relations and Event Management
Still don't know where to start? Make sure to check out the resources on our website. You can look at sample resumes and cover letters and tips & tricks for interviews. You can also find information about the employers that will be attending each career fair, and other tips from what to wear, questions to ask, where to park, and so much more!
Make sure to mark your calendars for the Spring People to People and Business, Industry, and Technology Career Fairs. Dont forget you can always stop by Career Services so we can help – set up an advising appointment through CyHire TODAY.